TEFL Jobs in Argentina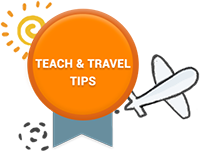 Argentina is a great place for new TEFL course graduates to start out on their teaching career. Well trained TEFL teachers should have little trouble finding a job in most parts of the country; however, TEFL jobs in the capital city of Buenos Aires are a little harder to find due to the popularity of the city with foreign teachers. It is still possible to find jobs in the capital but you may need to dig a bit deeper to beat the increased competition.
TEFL jobs in Argentina usually give you the opportunity to teach people from a wide variety of backgrounds. Classrooms here are often made up of people from all age ranges, social groups and professions.
How to Find TEFL Jobs in Argentina
There are a number of tried and tested methods that can be used when looking for TEFL jobs in Argentina. The best approach is to simply contact as many language schools as you can find, including those that aren't specifically advertising job vacancies. In order to find these institutions you can utilise various sources such as newspapers, yellow pages, language school directories and other websites dedicated to TEFL job advertisements.
It is generally a good idea to telephone each school to introduce yourself to their head of human resources or school director. You can then email them your resume, making sure it is up to date and includes a recent photograph. If that particular school is not looking for new staff members at that time it is worth checking back with them regularly as circumstances in language schools can often change rather quickly.
Another way of getting your application towards the top of the pile is to actually be in the country where you wish to teach, schools often need to employ staff at short notice so being immediately available is certainly an advantage. It is also a good idea to join in with the local expat teaching community in your preferred area. English teachers often socialise together and are usually aware of the local job market.
Questions to Ask TEFL Schools
Before you accept any job offer, there are a few questions you should always ask to avoid any unpleasant surprises once you start work. Obviously, you need to ask questions regarding your salary or hourly pay rates, as well as any levels of compensation for travel time and expenses that might be available. You should also enquire about the availability of school resources for lesson planning and teaching materials. Other questions regarding the need for work permits or visas, as well as how much help the school will provide with this are also advisable.
TEFL Job Expectations
Particularly in Buenos Aires, you may initially have to take slightly less desirable jobs which offer less than a full week's schedule, early or late classes or even just as cover for sick teachers. Schools often start new teachers on a limited schedule in order to assess their level of skill and reliability; however, if you prove yourself to be professional in your approach to the job you will often find that your schedule will improve. When starting out on a new career as a TEFL teacher, many people find themselves taking more than one job in order to live comfortably.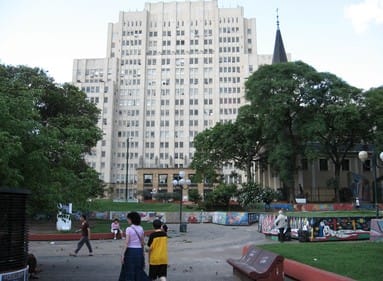 After a period of serious economic difficulties the Argentine economy has rebounded significantly in recent years. While this has led to a general increase in the wealth of the population, it has also led to an increase in the cost of living. Due to this situation, many teachers may find it hard to save money as you would in other Latin American or Asian countries. However, this is often offset by the pleasant lifestyle, interesting culture and the friendly people that make up this wonderful country.
Apply now & get certified to teach english abroad!