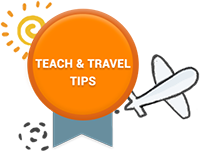 Demand for English language teachers in Cambodia has increased significantly in recent years due to the country's growing economy, as well as the rapidly expanding tourism industry. As is still the case in many of the world's poorer countries, TEFL Jobs in Cambodia used to be mainly volunteer based, however, there are more and more paid jobs becoming available here all the time. These paid jobs are mainly located in the capital city, Phnom Penh, as well as in other large towns such as Siem Reap, Sihanoukville, Battambang and Kampong Cham.
The TEFL industry here is not highly regulated as yet, so often you might find that simply being a native English speaker and looking professional are the only qualifications required to gain employment. However, if you also possess a TEFL certificate your chances of securing the more desirable jobs are greatly increased.
How to Find TEFL Jobs in Cambodia
You are unlikely to find many TEFL jobs in Cambodia advertised online so the best approach is to start your job search once you actually arrive in the country. One tried and tested method is to simply hire a local taxi driver who can take you are around to all the local schools. At each school you should try to speak to the director, just make sure you are dressed professionally and you have an up to date resume on hand. If that particular school is not looking for new staff members at that time it is worth checking back with them regularly as circumstances in language schools can often change rather quickly. It is also a good idea to join in with the local expat teaching community in your preferred area. English teachers often socialise together and are usually aware of the local job market.
TEFL Job Expectations
Pay scales for TEFL Jobs in Cambodia can vary quite considerably depending on the area where you are working, the type of school, as well your own qualifications and teaching experience. The usual range is between $9 and $10 US per hour; however, you may be lucky to get as much as $15 US per hour in some of the more desirable jobs. When you consider the low cost of living in Cambodia, you should be able to live quite comfortably on the wages available here.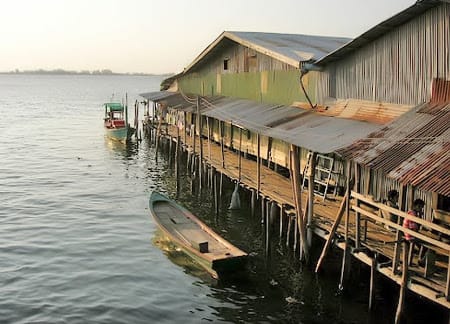 The mix of friendly and welcoming people, interesting culture and a lively nightlife make Cambodia a country worth considering when looking for teaching jobs in this part of Asia. Cambodian students also have a reputation for being highly motivated and fun to teach, making it a great place to start out on your English teaching career.
Apply now & get certified to teach english abroad!
---
Check out ITTT's Blog Posts
---