STARTBODY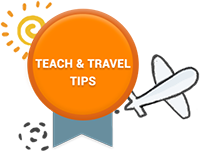 China's march towards a free market system, as well as the increase in individual wealth that this has brought with it, has led to it becoming one of the best markets for TEFL jobs anywhere in the world. The main issue is not whether you will find a good quality job here, but which one of the many on offer you should take.
It is often possible to gain TEFL employment in China through a recruiting firm without being in the country. However, you should make sure that you receive a contract from the actual school as sometimes the recruiting agency will not actually know where they will end up placing you. To avoid this situation, you should do a little research into the recruiting agency, as well as the schools they offer you.
Demand for English teachers is so high in China that the only qualification necessary to secure employment is being a native English speaker. However, you can expect a higher salary and a wider choice of jobs if you have a teaching qualification as well as some experience. If you are considering teaching in China for any length of time, it is certainly worth obtaining a well-regarded TEFL certificate as this will provide you with the skills and experience required to increase your earning potential.
It is important to talk to other teachers in your chosen area, either in person or online, to be sure that any potential employer is known to be reputable. You should also make sure that your terms of employment are supplied in writing. Other questions you should have answered include how many students you will be teaching, your hours of work, your overall salary details and whether they provide other benefits such as airfare and housing allowances. Other important issues include, is the school permitted to employ foreign teachers, how many of their previous teachers have renewed their contracts and what help they will provide with obtaining work permits and visas.
Types of English Teaching Positions in China
There are three main areas for obtaining teaching jobs in China: public schools, universities and private language schools. Of these, public schools and universities generally pay a little less, with salaries starting at between 6,000 and 8,000 RMB per month for around 15 hours of teaching a week. This usually includes free or subsidized accommodation. Private language schools usually pay around 8,000 to 9,000 RMB per month, including accommodation, for around 20 hours of teaching per week. While the pay is generally better at private schools, you may find that universities are more reliable when it comes to paying on time, as well as providing help with visas, etc. It is also true that the public sector provides far more free time and holidays than you receive in the private sector. Finally, as you would expect from such a large country, salaries and the general cost of living do vary considerably from one area to the next. Jobs in the major cities such as Beijing and Shanghai will usually pay as much as double the figures quoted above; however, the cost of living is also considerably higher.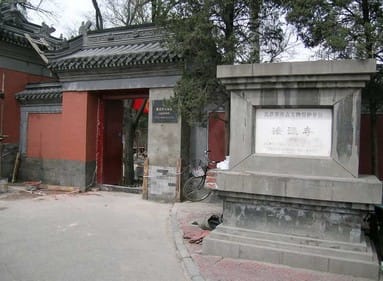 As previously mentioned, you should make sure that you know what you are agreeing to before you accept any TEFL job in China. It is also advisable to have a little money to fall back on in case things don't go quite according to plan. However, you should find that you are able to earn enough to live a comfortable life style no matter where you end up working, while yearly pay raises, subsidized accommodation, paid airfares and other contract bonuses all add to China's wide appeal as a destination for qualified EFL teachers.
Register now & get certified to teach english abroad!
---
---
ENDBODY