Home > Tefl Jobs > Czech Republic
TEFL Jobs in Czech Republic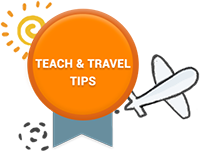 The Czech Republic is probably the most popular destination for teaching English in the Eastern European region and the jobs still pay well enough to offer a comfortable lifestyle. Providing you have a good quality TEFL certificate, you should have little trouble finding a teaching job in the Czech Republic.
How to Find TEFL Jobs in Czech Republic
As Prague is a very popular city to live and teach English in, competition is generally quite fierce. However, as there are usually plenty of jobs available you should be able to find something to get you started. Initially you may have to take slightly less desirable jobs which offer less than a full week's schedule, early or late classes or even just as cover for sick teachers. Schools often start new teachers on a limited schedule in order to assess their level of skill and reliability, however, if you prove yourself to be professional in your approach to the job you will often find that your schedule will improve.
If you are looking for a slower pace of life or would simply like to experience a more traditional culture, you should look for work in one of the many smaller towns around the country. You will find that these positions will offer a lower salary, however, the cost of living will be significantly lower and there will be less competition for jobs.
When starting out on a new career as a TEFL teacher, many people find themselves taking on private students to add to their overall income. There are many ways to advertise your services such as posting adverts in newspapers and other local publications, as well as on bulletin boards in universities, internet cafes and at the British Council.
How and When to Apply for a TEFL Job in the Czech Republic
There is no particular time that is best for job hunting in the Czech Republic as you can find jobs available all year round, especially in the capital city, Prague. Although some language schools in the country do advertise their vacancies on TEFL related websites, the majority of schools are more likely to look for candidates who are already in the country. The best approach is to contact schools in your preferred area so you can arrange to meet face to face. Being professional in attitude and appearance, as well as possessing an up to date resume should give you a good chance of securing the type of job that you are looking for. However, you should be aware that a TEFL certificate is almost always required when looking for teaching jobs here.
Questions to Ask your Employer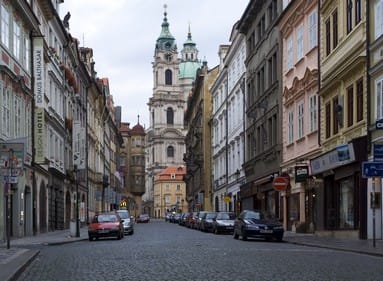 Before you accept any job offer, there are a few questions you should always ask to avoid any unpleasant surprises once you start work. Obviously, you need to ask questions regarding your salary or hourly pay rates, as well as any levels of compensation for travel time and expenses that might be available. You should also enquire about the availability of school resources for lesson planning and teaching materials. Other questions regarding the need for work permits or visas, as well as how much help the school will provide with this are also advisable. Finally, you should ensure that you get all the important details confirmed in a written contract.
Apply now & get certified to teach english abroad!
---
Check out ITTT's Blog Posts
---