TEFL Jobs in Indonesia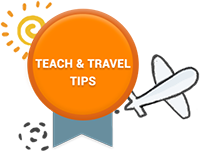 Indonesia is a great country to look for English teaching jobs as it has the fourth highest population in the world. TEFL jobs are abundant throughout the country; in fact, there are often more teaching positions available than there are teachers to fill them.
The most plentiful job market can be found on the main island of Java, particularly in the capital city, Jakarta. However, you will also find TEFL jobs on many of the other islands that make up Indonesia, such as Bali. Teaching positions are available in both private language schools, as well as state run schools.
How to Find TEFL Jobs in Indonesia
As many teaching positions in Indonesia are advertised on TEFL related websites, it is often possible to secure a TEFL job before you arrive in the country. Before you accept any job offer, there are a few questions you should always ask to avoid any unpleasant surprises once you start work. Obviously, you need to ask questions regarding your salary or hourly pay rates, as well as any levels of compensation for travel time and expenses that might be available. You should also enquire about the availability of school resources for lesson planning and teaching materials. Other questions regarding the need for work permits or visas, as well as how much help the school will provide with this are also advisable. Finally, you should ensure that you get all the important details confirmed in a written contract.
Many TEFL positions in Indonesia come with accommodation included in the job package. The quality of this accommodation may not always be of a good standard so you should always inspect it first, before you agree anything. It is often better to look out for jobs that provide a housing allowance instead.
TEFL Job Requirements
In order to obtain a work visa for Indonesia you need to possess a TEFL certificate from a well-known course provider. Some teaching positions will also require a university degree, while many will not. However, the TEFL industry in Indonesia is generally very flexible so a positive attitude and a good sense of humour are often seen as equally valuable.
In order to enter Indonesia, you are required to have a return ticket out of the country. It is common practice in Indonesia for schools to pay back half the ticket price after three months of employment, with the rest of the fare reimbursed on completion of your contract.
TEFL Job Expectations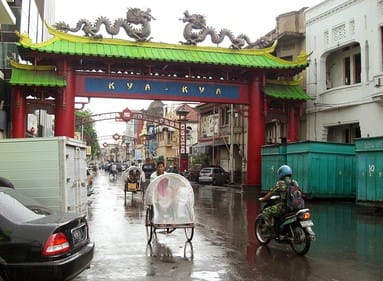 The abundance of jobs means that Indonesia is generally seen as a great place to start your TEFL career. While it is true that teaching salaries are lower than many other countries in the region, this is balanced out by the low cost of living. Your teaching salary may mean that you are unable to save a great deal of money; however, you should still earn enough to be able to live a comfortable lifestyle by local standards.
Apply now & get certified to teach english abroad!
---
Check out ITTT's Blog Posts
---