Check out our Special
Offer for this
course!
Make a deposit payment to secure your place on a course before the end of the month and qualify for a free advanced level online course. You can choose from the 50-hour young learners (CTEYL) or business English (CTBE) certificate courses or the 250-hour online diploma course.
Location > USA > Portland Oregon About the school
TEFL Course in Portland Oregon | TEFL USA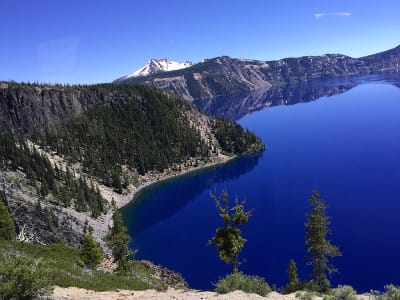 The state of Oregon is blessed with a stunning coastline, majestic mountains and lush forests. That's why TEFL International chose the city of Portland for its high-quality TEFL/TESOL training courses on the West Coast. Our training center is located in Portland's Lloyd District in the heart of the city. The center is modernly furnished and very close to great restaurants and many shops.
The extensive public transit network makes it easy to get from one place to another in a short period of time. Our center is equipped with all the tools you will need to complete your course, including teaching materials, a computer lab with printers and wireless Internet. We also have a large media library and study rooms you can use during your stay. Should you commute to the training center by car, you have access to our free parking facilities onsite. For your convenience, we also organize various conversation groups to help improve your language skills and make new friends.
During the practical part of the training, you will conduct independent lessons with small and large classes of real English students at our training center. This way, you will be prepared for the different teaching environments in classrooms around the world. During your stay in Portland, you will have plenty of time to explore all that Oregon has to offer.
Apply Now!