TEFL Jobs in Costa Rica
The majority of the TEFL jobs available in Costa Rica are located in the country's larger cities, in particular the capital city, San Jose. However, if you aren't keen on living and working in the big city, then there are also some jobs to be found in the country's smaller towns and beach resorts. Obviously, the more desirable the location, the more competition you will find for each available job. In these cases you may have to dig a little deeper and be a bit more patient when looking for a suitable TEFL job.
How to Find TEFL Jobs in Costa Rica
One option when looking for jobs in Costa Rica is to search the main TEFL job websites as many schools do advertise their vacancies online. However, the majority of schools are more likely to look for candidates who are already in the country. The best approach is to contact schools in your preferred area so you can arrange to meet face to face. Being professional in attitude and appearance, as well as possessing an up to date resume should give you a good chance of securing the type of job that you are looking for.
When to Apply for a TEFL Job in Costa Rica
The most popular time for recruiting in Costa Rica is between May and September when there are generally more jobs on offer than there are available teachers. While this is the peak period for recruitment, you are still likely to find jobs available at any time of the year that suits your plans. Prospective teachers should have little trouble finding a job in Costa Rica as long as they are professional in their approach and possess a good quality TEFL certificate.
As is the case in much of the developing world, learning to speak English in Costa Rica is seen as a way to open the door to better jobs, promotions and higher salaries. To meet this ever increasing demand you will find language schools operating year round in all parts of the country, meaning there are always plenty of job opportunities to be found.
Questions to Ask your Employer
Before you accept any job offer, there are a few questions you should always ask to avoid any unpleasant surprises once you start work. Obviously, you need to ask questions regarding your salary or hourly pay rates, as well as any levels of compensation for travel time and expenses that might be available. You should also enquire about the availability of school resources for lesson planning and teaching materials. Other questions regarding the need for work permits or visas, as well as how much help the school will provide with this are also advisable.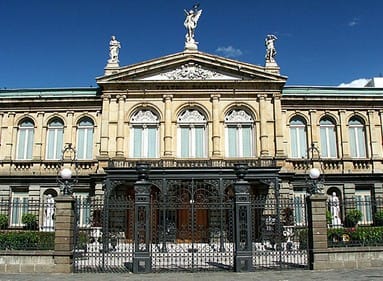 Costa Rica is well known for its beautiful beaches, fascinating wildlife and interesting culture. Living and working here as a TEFL teacher will give you the perfect opportunity to explore all that the country has to offer.
Apply now & get certified to teach english abroad!
---
Check out ITTT's Blog Posts
---