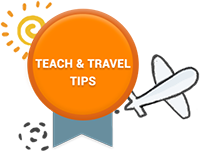 Once a colony of the British Empire, Singapore has a long been an important center of international business and remains so today. The city is home to the second busiest port in the world and numerous global financial institutions. Singapore was founded as a British trading post in 1819 by Sir Stamford Raffles and his legacy lives on in the place names and numerous monuments around the city, the most notable of which is the Raffles Hotel, the birth place of the Singapore Sling cocktail and now a national monument. The city is well developed and heavily urbanized with the majority of people living in high-rise apartment buildings, but despite this urbanization there is plenty of greenery to be seen, with tree-lined roads, parks and nature reserves. This is due to the government's "Garden City" policy started back in the 1960s.
During colonial times, the British brought in a large number of workers from around the world most notably China and India and the places in the city where these workers were settled have become unique districts marking the multicultural nature of Singapore. Chinatown was where the Chinese workers were settled in the city and despite many of the original buildings being destroyed due to development; the area still retains a unique flavor with colorful shop houses and temples. Little India is a delight of color, incense, spices and Indian pop music and is the place to go for delicious curries. The Arab Quarter was home to Yemeni traders and is now a bust shopping street where you can buy leather goods, Persian rugs and much more.
If you are looking for a TEFL training course that will give you the skills necessary to become a successful English teacher and serve as a springboard for a teaching career in Asia, then look no further than our course in Singapore. Not only are there opportunities to teach in Singapore itself but the wider region has plenty to offer newly qualified teachers. Thailand and Vietnam have significant EFL markets as do China, South Korea and Japan. While emerging markets in Myanmar and Cambodia provide teaching experiences off the beaten track.
Singapore has plenty to offer visitors from all over the world and our training center is perfectly located to access all the city has to offer. Sentosa Island is home to Universal Studios Singapore and many other attractions and is just a short drive away. Mount Faber is the highest point in the city and you can take a cable car from here to Sentosa Island and enjoy spectacular views of Singapore as you descend. The islands of Kusu and Ubin offer respite from the hustle and bustle of the city with unspoiled nature and pristine beaches.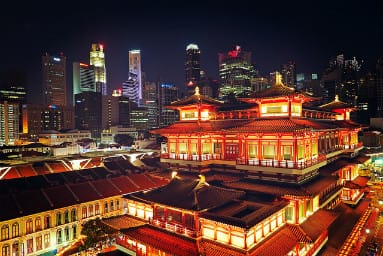 ITTT provides quality training courses for people who want to earn their TEFL certification in Singapore. On successful completion of the course you will have earned a highly regarded TEFL certificate that will allow you to find teaching positions both in Singapore and elsewhere. Our training centre is well placed for you to make the most of the teaching positions available in Southeast Asia as a whole.
Apply now & get certified to teach english abroad!
---
Check out ITTT's Blog Posts
---