TEFL Jobs in Vietnam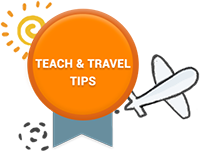 It is a well-known fact that Vietnam's economy has been rapidly growing in recent years. A huge increase in tourism and foreign investment has led to a similar increase in demand for English teachers right across the country. English teachers who possess a TEFL certificate should have little trouble finding work in one of the major cities in Vietnam. Well paid teaching jobs can be found in Ho Chi Minh City (formally known as Saigon), the port city of Ga Nang and the culturally rich city of Hanoi.
Compared to the low cost of living, salaries in Vietnam are generally quite high in the major areas. Teachers who are looking to work outside of the cities may well need to settle for a volunteer based position as paid jobs are harder to find in the rural areas. However, there are many agencies available to organise this for you and the opportunity of a more traditional cultural experience is often reward enough for many teachers.
Although the culture in Vietnam is very different to that of the west, working as a teacher here is usually a pleasure as teachers are highly respected in Vietnamese culture. However, it is important that you behave in a professional manner and are aware of the local culture at all times or this respect can be lost quite quickly. Students are generally well behaved and motivated to work in the classroom as education is highly valued here as a way of improving your quality of life.
How to Find TEFL Jobs in Vietnam
You will find many jobs in Vietnam advertised on the main TEFL related websites, although the majority of teachers start their job search once they have arrived in the country.
It is a good idea to research the reputation of any school that you might be interested in as conditions do vary greatly from school to school. One good way of doing this is to ask questions on internet forums, also, you can join in with the local expat teaching community in your preferred area. English teachers often socialise together and are usually aware of the local job market. Once you have found your preferred schools you should show up in person with your resume on hand. It is also important to dress professionally and be prepared to teach a practice lesson as you may be asked to show the employer what you have to offer.
Questions to Ask your Employer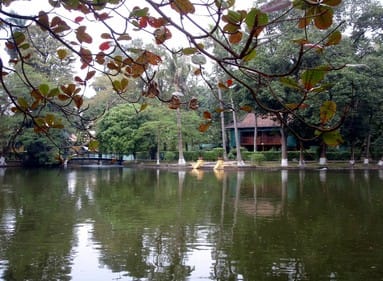 Before you accept any job offer, there are a few questions you should always ask to avoid any unpleasant surprises once you start work. Obviously, you need to ask questions regarding your salary or hourly pay rates, as well as any levels of compensation for travel time and expenses that might be available. You should also enquire about the availability of school resources for lesson planning and teaching materials. Other questions regarding the need for work permits or visas, as well as how much help the school will provide with this are also advisable. Finally, you should ensure that you get all the important details confirmed in a written contract.
Apply now & get certified to teach english abroad!
---
Check out ITTT's Blog Posts
---