Home > Tefl Jobs > New Zealand
TEFL Jobs in New Zealand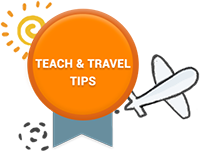 Finding a teaching position in New Zealand can be difficult due to English being the national language. Most of the available jobs are taken by New Zealanders but if you are persistent there are opportunities available for some foreign teachers. As New Zealand is a member of the Commonwealth of Nations, teachers from other Commonwealth countries have the best chance of finding work, particularly in the larger cities such as Auckland, Wellington and Christchurch.
How to Find TEFL Jobs in New Zealand
The vast majority of teaching jobs in New Zealand are advertised online via the main TEFL related websites. If you manage to secure a teaching job from outside of the country it is important that you thoroughly research your employer before you accept the job offer. You need to be clear on issues regarding your salary, class sizes and any other benefits that come with the job. Finally, you should ensure that you get all the important details confirmed in a written contract.
Although jobs are quite difficult to find for foreign teachers in New Zealand, if you are persistent and patient you may be able to secure a position. If you do find a job here you will find yourself living and working in one of the world's most beautiful and welcoming countries.
New Zealand Visa Options
One option that is available to some foreign teachers is to come to New Zealand on a 12-month working holiday visa. This visa is only available to certain nationalities and you must be under 30 years of age. The visa also only allows you to work in a particular job for a maximum of 3 months. Despite these restrictions, this visa could be a good option for teachers who are looking to earn a little spending money while also travelling around this beautiful country.
Apply now & get certified to teach english abroad!
---
Check out ITTT's Blog Posts
---