TEFL Jobs in the UK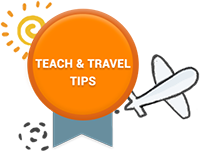 As you would expect from the birthplace of the English language, the UK has plenty of job opportunities for teaching English as a second language. Although British citizens take a large proportion of the available jobs, there are still plenty of options for native English speakers from other commonwealth countries, as well from the USA.
For many years the UK has welcomed huge numbers of immigrants from all over the world which has continued to fuel the teaching market. In recent years large numbers of Eastern Europeans have settled in the UK, most of who are highly motivated to learn English in order to be eligible for the better paying jobs that are available around the country.
How to Find TEFL Jobs in UK
The best job opportunities are usually available to teachers who possess a Post Graduate Certification in Education (PGCE), or have Qualified Teacher Status (QTS). There are also plenty of jobs available for TESOL certified teachers, particularly if you have some teaching experience.
Teaching jobs in private language schools will usually involve teaching students from many different parts of the world; however, the majority of classes are likely to be made up of migrant workers from Eastern Europe. You will also find many young people come here on study holidays to brush up on their English, as well as foreign business people who tend to take their language study very seriously. Overall, you are likely to find your students to be highly motivated in the classroom as the vast majority of them will be attending by choice rather than being forced to attend by an employer.
In addition to the above opportunities, you will also find plenty of jobs available in the UK's large network of English summer camps. The best time to apply for these positions is in the spring, although they are usually only temporary jobs they do tend to pay well and can sometimes lead to more permanent employment.
Searching for teaching jobs in the UK is quite straight forward as you can simply look up 'language schools' in the online Yellow Pages to find a list of available positions. When applying for these jobs you should make sure you ask questions regarding class sizes, available materials and preparation time.
Visas and Regulations
Many schools prefer to avoid the complicated process of hiring native English speakers from countries outside of the European Union. However, teachers from the USA often have a better chance than teachers from other countries. A good place to start for non EU citizens is their local British Consulate who should be able help with information regarding language exchange programs. One option for Americans is to contact Interexchange in New York as they run many different programs.
There are several different ways for non EU citizens to gain work in the UK so it is important that you explore all your options. Another option for US citizens is a reciprocal agreement between America and the UK which allows undergraduates to work for a sponsoring company for one year. While citizens from commonwealth countries can sometimes gain a visa through a relative who has had British citizenship.
The majority of teaching jobs in private language schools involve working on a self-employed or freelance basis which means you are responsible for paying your own social security and income tax. On arrival in the UK you need to get a National Insurance number which allows you access to medical care, as well as allowing you to open a bank account and to apply for a tax code at the tax office.
Apply now & get certified to teach english abroad!