TEFL Jobs in Venezuela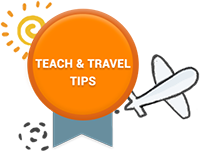 Venezuela has endured some difficult years both politically and economically which has kept the TEFL market rather small here. However, in recent years the situation has begun to improve quite rapidly so the market is beginning to improve. The significant decrease in inflation and unemployment over the past few years has in turn led to a gradual increase in the wealth of the general population. This situation has consequently increased the need for TEFL teachers in this beautiful and fascinating country.
How to Find TEFL Jobs in Venezuela
Many Venezuelan schools teach English at primary level so there are sometimes opportunities available in that sector. Also, as tourism and international business is growing quite quickly there is an increase in demand for teachers in both these areas.
The majority of teaching jobs in Venezuela are located in the cities of Maracaibo, Valencia and the capital city, Caracas. Salaries in Venezuela are generally quite low so you are not likely to be able to save money while living and working here, however, it is possible to earn some money while spending time exploring this beautiful part of South America.
Questions to Ask your Employer
Before you accept any job offer, there are a few questions you should always ask to avoid any unpleasant surprises once you start work. Obviously, you need to ask questions regarding your salary or hourly pay rates, as well as any levels of compensation for travel time and expenses that might be available. You should also enquire about the availability of school resources for lesson planning and teaching materials. Other questions regarding the need for work permits or visas, as well as how much help the school will provide with this are also advisable.
Apply now & get certified to teach english abroad!