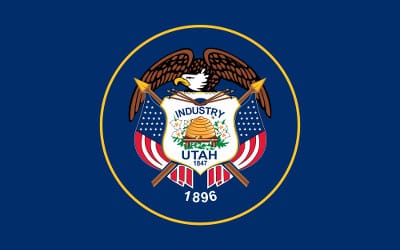 Utah is home to red canyons, creeks, and rivers that make for the perfect outdoor wonderland. The ancient tribe of Ute-Aztecs, as well as the Navajo Native Americans, lived in the area for thousands of years and took advantage of the rich natural environment, just as the European settlers did many years later. Still today, Utah is a premier travel destination for Americans and people from across the globe.
Over millions of years, the region has been shaped by water, wind, and time. If you really want to get the most out of your visit to Utah, you could visit all of the seven national monuments, five national parks, three national historic trails, two national recreation areas and one national historic site. Failing that, you can enjoy some of the finest hiking, biking, and horseback riding in the country, and also dive into ancient history by taking a close look at the many fossils found in the area.
'The Mighty 5'®are the five famous nationals parks located around Utah. Each year, millions of visitors come to the parks to see the natural beauty for themselves. Many people start their day at Canyonlands Park to watch the sunrise over the glowing red rocks. Capitol Reef National Park is the venue for viewing fossils from creatures long gone. Bryce Canyon National Park is most famous for its rock hoodoos in different red and orange hues. The best place to hike or bike through canyon trails is Zion National Park. Here, you can also try out river rafting or mule riding. At the end of the day, the best sunset view can be found at Arches National Park where the sun slowly sets through the majestic rock bows.
Utah has long been influenced by the Mormon religion, which is especially obvious in the state capital, Salt Lake City. In 1847, Mormon pioneers settled in the area and soon after built the largest and most evident Mormon temple, the Salt Lake Temple. SLC is a vibrant metropolis with many attractions and entertainment facilities. The downtown area features a collection of great cafés, restaurants and shopping centers. The spiritual heart of the city is definitely Temple Square, which you shouldn't miss during your stay. The hippest cafes and bakeries are all located at 9th and 9th district, which is a perfect location for a lazy afternoon or rainy Sunday.
The state of Utah is certainly a great place for visitors, but many students also come here to complete their studies. Southern Utah University, the University of Utah, as well as Utah State all offer some of the best programs in the region. Join our TEFL/TESOL course in Utah and take the first step towards your adventure of teaching English abroad. You will not regret it!
Register now & get certified to teach english abroad!