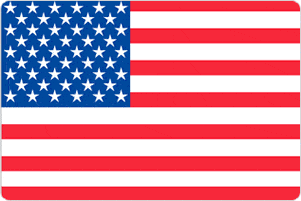 Enrol on our ITTT course in the USA and experience learning and living in the richest and most powerful country on earth. With a diverse culture, beautiful and varied landscapes, magical cities and warm, friendly people, this really is an exciting place in which to take our TEFL course. The many immigrants pouring into the country each day and throughout recent history provide it with a diverse cultural heritage and a huge sense of national pride. New adventures await every visitor to this wonderful country also known as the 'land of the free'.
TEFL USA
This country has a real need for quality English language teachers and those of you who choose to take our internationally renowned course here should have no difficulty finding employment following successful completion of the course. TEFL jobs are available throughout this huge country but opportunities are more numerous in the big cities such as New York and Los Angeles. While most employers will also require a University level degree, many of the language schools in the larger cities look for experience and TEFL certification alone.
ITTT run our USA course in New York City throughout the entire year meaning that it will be easy for you to find a course date that fits in with your personal requirements. The location of our training facility has many exciting features for students wishing to study here.
TEFL Course NYC USA
Take our course in New York City and experience all that this huge, exciting city has to offer. Known as the 'Big Apple' New York is a huge melting pot of different cultures just waiting to be explored. The city is famous for fashion, the arts, food and business. Why not take a walk (or horse and carriage) through Central Park, visit the more laid back district of Greenwich Village, take a ferry ride to Ellis Island and the Statue of Liberty, or experience some of the best food and wine in the world. In the evening this city has a vibrant and unique nightlife which is second to none. All of these factors and many more make New York City the ideal location in which to take our TEFL course.
Students who complete our course in New York City will not only enjoy the whole experience but will also gain one of the most internationally renowned TEFL certificates in the USA.
Register now & get certified to teach english abroad!