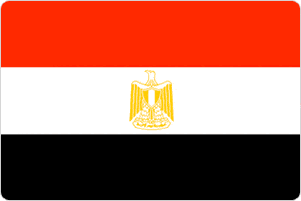 Enrol for our course in Egypt and experience one of the world's greatest ancient civilisations. This country really does have a superb heritage and a bustling, thriving present that will enthral you. Choosing this location for your course will afford you the opportunity to teach English in one of the most culturally interesting countries on Earth.
Egypt is situated in the North East of the African continent at the mouth of the Nile River which flows throughout the entire length of the country. Egypt covers a huge landmass, much of which is covered by the world famous Sahara Desert. The country has boundaries with the Mediterranean and Red Seas so it has a number of white sandy beaches.
The earliest signs of human civilisation known to man are here. These are evidenced by beautiful ruins of temples and pyramids, hieroglyphs, mummies and other ancient churches and mosques, some of which are very well preserved and give the onlooker the chance to be transported into the distant past. Experience the delicious Egyptian cuisine or spend an afternoon shopping in one of the numerous markets. There are many interesting and varied activities awaiting every visitor to this country and this is why it is a top location for those wishing to learn or teach English.
TEFL Egypt
There is currently a big demand for EFL teachers throughout Egypt. The inhabitants of this country have a healthy respect for the language and a willingness to learn that will ensure that teaching EFL in Egypt will be a pleasurable and rewarding experience. On obtaining your TEFL certification, graduates of our courses should experience very little difficulty in securing employment as there are teaching opportunities nationwide. As with many other countries, most of the vacancies are to be found in the big cities such as Cairo and Alexandria.
Our TEFL courses based in Alexandria run throughout the year meaning that you can be assured of finding a course that suits your particular needs. They offer some uniquely exciting characteristics for those who choose to study TEFL here.
TEFL Courses in Egypt
Our TEFL training facility in Egypt is based in Alexandria which is the second largest city in the country and borders the cool waters of the Mediterranean Sea. It is a superb location which has a huge historical and cultural centre featuring a huge number of historically interesting sites. With many beautiful and quiet beaches it is also considered to be the main summer resort area for locals and tourists alike.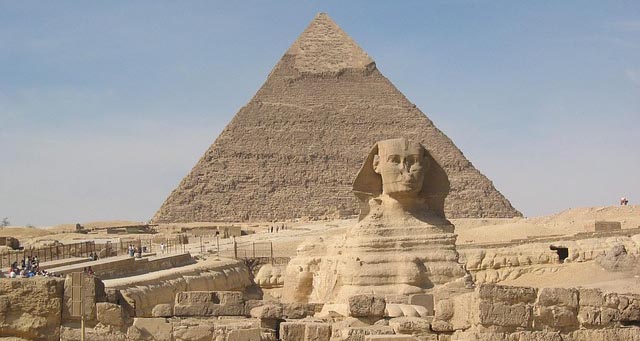 Founded over three hundred years BC, Alexandria was once one of the most important cities on the planet. During your time off while taking one of our TEFL courses why not explore the historic architecture throughout the city such as the Roman catacombs or the Pompay Pillar. Also sample the typically Egyptian cuisine of falafels, chicken or mutton schawarmas and hummus.
Vegetarians are particularly well catered for here. Rather unusually Alexandria is also famed for its ice cream which has a uniquely soft and stringy taste.
For those of you who enjoy exploring the local sights, why not learn about the Lighthouse of Alexandria which was built on the ruins of a library from Cleopatra's time. If you are energetic, why not join one of the many SCUBA diving trips and explore the ancient ruins of the city from underneath the sea. At the end of the day you could spend your free time enjoying food at very low prices and unwinding at one of the local bars.
ITTT provides world renowned training courses for students who wish to obtain TEFL certification in Egypt. Our centre is located conveniently for teaching in the rest of Egypt or in neighbouring countries in the region.
Apply now & get certified to teach english abroad!