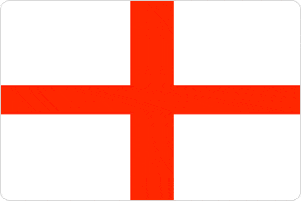 Enrol on one of our ITTT courses in England and experience a green and pleasant land with castles and historic cities that make this country so appealing. Our courses give students the chance to learn how to teach English in its home country.
In spite of its relatively small size, England is a country steeped in history beckoning the visitor to explore its numerous cities and countryside. Other factors such as an exciting nightlife, good food and the diversity of accents throughout the country make this a premier destination for English students and teachers alike.
TEFL England
There is a healthy demand for EFL teachers throughout England most notably in the larger cities and especially during the summer months. Most positions will require previous teaching experience so many students who attend our courses in England will progress to teach English in other parts of the globe. With our courses in England running throughout the year you are sure to find one that fits in with your own personal requirements.
TEFL Course in England's Capital
Attend our TEFL course in London and you will earn your TEFL certification in one of the most famous cities in the world. Many historical buildings, a vibrant art and cultural scene and a huge variety of nightlife make taking your TEFL course in London a very attractive proposition.
London is a huge city steeped in history, with a famous square mile which is the home to the world's banking industry. Attend one of our TEFL courses here and you can choose to relax in one of the many parks, explore the streets or visit one of the many famous museums, palaces or other tourist destinations. The Theatre district close to Soho provides a unique opportunity to catch a play at one of a number of world famous venues including The Theatre Royal. Art galleries, shopping areas, fashion outlets and restaurants are also in plentiful supply in this city. At the end of a hard day of study why not head for a night out clubbing at one of a huge number of diverse venues. As England is geographically small in area you will also be able to travel from London throughout the rest of the country with ease.
We provide training courses that are second to none for those wishing to gain TEFL certification in England and London is the premier location in which to do this. Once you have successfully completed your course you will be in a position to obtain a teaching job in one of the many local language schools throughout the country or indeed anywhere in the rest of nearby Europe.
Apply now & get certified to teach english abroad!