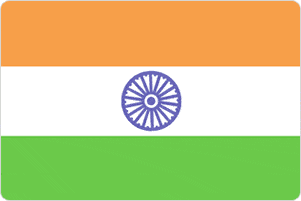 India provides a highly unique setting in which to take your TEFL course. This country has an interesting history, an exciting present and a current rate of economic development that is in double figures. It is truly one of the most amazing and captivating countries on the planet.
The Indian sub-continent is a huge landmass with a varied climate, many regional cultures and languages and one of the most diverse ethnicities anywhere in the world. The food is spicy and world renowned. The architecture is stunning and the Bollywood film industry is second only in size to Hollywood. With all of these attributes and more it is easy to see why India is such a popular location for students to take our TEFL courses.
TEFL India
On completion of our TEFL course in India there is a great demand from employers for our graduates nationwide. The pay might not be as high as in other countries but teaching in this country can be a very rewarding and personal experience if you immerse yourself in this wonderful culture. Employment also exists on a volunteer basis which is even easier to obtain. Most of the best jobs are to be found in the larger cities.
Our TEFL courses are run throughout the year in India so you should easily be able to find a course that fits in with your personal requirements. The location of our course also offers various exciting opportunities to our students.
TEFL Course in India's Cultural Capital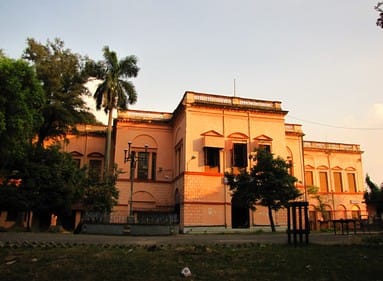 Enrol on our TEFL course in Kolkata (formerly Calcutta) situated in Eastern India and you will experience an exciting and beautiful city. Kolkata is the cultural capital and India's second largest city. The art scene is buzzing here and has been home to poets, film producers, writers and Nobel Prize winners throughout the years. The city also acts as a major business centre for many major commercial and financial outlets. All in all it is a great place in which to take our TEFL course.
Kolkata has a large population from overseas which provides it with a mixed cultural base. Influences range from German, Armenian, Chinese, Sinhalese and Tibetan to name but a few. These cultural influences filter into the food which only improves the already excellent Indian cuisine.
After study why not explore the city with each section having its own individual attributes. The South of the city is home to the more upper-class inhabitants and features the Birla Temple and the Esplanade which is the colonial and business heart of the city. In the Maidan section you can take a walk through the park or watch a cricket match. The poorer Dum Dum section affords you the chance to go shopping in the market. The Esplanade section has more modern shopping malls to explore. One thing for sure is that you will certainly enjoy the food in this city, which is very affordable. Why not complement your meal with a cup of famous Indian tea? All in all, this city provides the perfect location in which to take your TEFL course in India. ITTT offers world renowned TEFL certification courses in India, located in a city which makes it convenient to obtain employment throughout India or in one of the nearby countries like Nepal or China.
Apply now & get certified to teach english abroad!