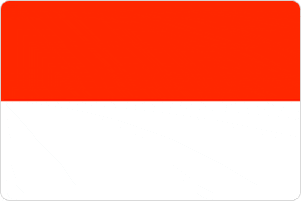 Our TEFL training centre in Ireland is located in the city of Limerick. The centre is conveniently located and has recently been extensively refurbished to provide our course participants with a comfortable and modern learning environment. Our facilities include a bright and airy reception room, an information point containing extensive information related to Ireland and the wider world of teaching, a spacious meeting room and a comfortable seating area for relaxing in between activities. The centre also features a brand new cafeteria that is ideal for discussing lesson planning, teaching strategies and other course subjects over lunch or a light snack. Other facilities include satellite television and complimentary hot and cold drinks.
The centre has four classrooms, all of which are fully equipped with all the materials you will need to successfully deliver your lessons. Each classroom is specifically designed to ensure that our students receive the best tuition, with multimedia tools available in each room. The centre has an extensive library that is well stocked with a wide selection of resources to aid you through your course. Here you will also find computers that are available for lesson planning and other course related use.
Our Limerick courses are run in deliberately small groups to ensure that all our trainees receive the individual tuition and support they need. All our trainers are highly experienced and qualified in the field of English language teaching and will do everything possible to make sure your time with us is both productive and enjoyable.
Due to the career orientated design of our Limerick course, it has received quality approval and recognition from the Department of Education and Justice. We also received the ACCA gold approval in 2008 due to our consistently high quality of training and support services. We were also awarded the Association of Business Executives approval in the same year. In addition to these awards, we are accredited by The Advisory Council for English Language Schools and recognised by the Department of Education and Science for TEFL.
Apply now & get certified to teach english abroad!