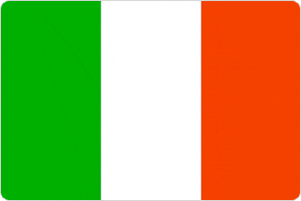 Our course in Italy affords students the possibility of learning English in one of the most stylish and cultural countries in Europe. This country is widely considered to be one of the most attractive anywhere in the world, due to its delicious food, amazing architecture, rich history, art and exciting nightlife. It is a hugely popular destination among our students.
TEFL Italy
The demand for English language teachers in Italy is very high throughout the entire year. Armed with the world renowned ITTT certification you will be sure to secure one of the many employment opportunities which exist nationwide in this country.
Our TEFL course runs throughout the year in Italy at two quite unique destinations offering different features.
Rome is an extremely beautiful and ancient city in which to attend our TEFL course. It is situated in the Central-Western area of the country on the River Tiber, between the Apennine Mountains and the Tyrrhenian Sea. This city is renowned for its architecture, ancient culture, good food and exciting nightlife. Spend your free time immersing yourself in any one of a number of museums, churches, public squares and historical buildings. Other world famous tourist spots are Vatican City, the Colosseum and the Pantheon. Why not take a leisurely stroll around the city and then enjoy some good food with a café latte or glass of fine wine and people watch. You could then go on to one of the many bars or clubs which are open late into the night.
TEFL course in the Renaissance Capital of Italy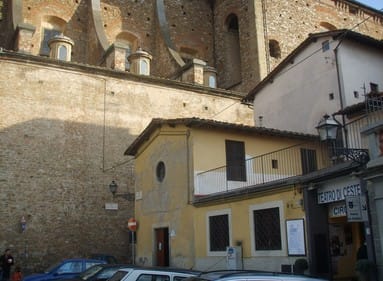 Florence is the capital of the beautiful Tuscany region of Italy and is located on the banks of the Arno River. It was the birthplace of Renaissance and is the home of a huge variety of architectural and artistic works of art. Famous inhabitants throughout history include the explorer Marco Polo, Leonardo da Vinci, Machiavelli and Michelangelo to name but a few. Enjoy the atmosphere of this wonderful city whilst studying for your TEFL course and wander further into the picturesque Tuscan countryside beyond. Be sure to take advantage of the many museums (such as the renowned Galleria degli Uffizi), art galleries, varied restaurants and exciting nightlife that this city has to offer.
On successful completion of one of our distinguished courses in Italy you will obtain one of the most internationally renowned TEFL certificates. This will provide you with the edge needed in securing post-qualification teaching employment at one of the many schools here in Italy. The location of our schools also makes it easy for you to take advantage of employment opportunities in nearby countries such as France, Switzerland, and Greece.
Apply now & get certified to teach english abroad!