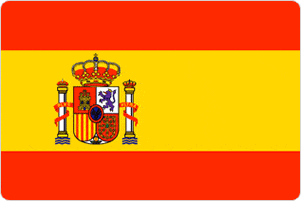 Enrol on our course in Spain and study in one of the most lively and cultured countries anywhere in the world. Spain has great music, dance, and delicious food and is without a shadow of a doubt one of our most popular locations.
TEFL Spain
Those of you who attend our course in Spain will soon learn that there is a big demand for EFL teachers in this country, not only in the larger cities, but also in the smaller towns. You are therefore highly likely to be offered a teaching job on successfully completing your TEFL course with us.
Our courses are run on a year round basis in two quite unique locations, giving us the confidence to guarantee a location that meets your personal requirements.
Barcelona is a beautiful and exciting city located on the Mediterranean coast in the Catalan region of Spain. Join our course here and you will obtain TEFL Certification in a world famous tourist destination that has stunning architecture, food, music and fashion. As soon as you arrive in this city you cannot fail to pick up on the party atmosphere where interesting things are going on day and night, especially throughout the summer.
Barcelona is the second largest city in Spain and offers something for everyone. Whether you are interested in historic architecture, museums, or just relaxing on the beach, this city has it all. Once you have finished a busy day of studying why not take a relaxing walk along the classy streets of Las Ramblas, La Plaça Catalunya and El Portal de l'Àngel or along the miles of scenic coastal roads. Enjoy the local Spanish beers and cuisine or enjoy some Tapas with your fellow students. Later you could sample the vibrant night life this city has to offer.
Our second location in Spain is in the city of Seville which is situated in the Andalucía region of Southern Spain. This city is a centre for art, culture and finance and has a deeply historic atmosphere. Whilst taking our TEFL course here you will be able to enjoy the unique mix of historic, chic and playful elements which make this city such a draw to our students. Amongst the unique sites to see in this city are the Cathedral, the many parks and monuments. Known also for its folksongs and flamenco dancing, Seville really is a captivating and exhilarating location.
Learn TEFL with us and you will experience a course which is second to none and which leads to one of the most internationally renowned TEFL certificates. Following the successful completion of our course it will be relatively easy for you to obtain employment here as most schools actively seek the services of native English speakers. This is also a good location from which to teach in many other nearby countries should you choose to do so.
Apply now & get certified to teach english abroad!