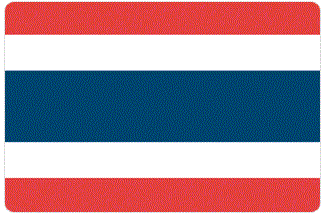 Enrol on our TEFL course in Thailand and experience a country with one of the most amazingly different cultures in the world. Known as the land of smiles, Thailand is famed for its natural beauty and endless sights just waiting for visitors to discover. From great spicy food, idyllic beaches and islands, to vibrant nightlife, a low cost of living and friendly people, this country has something to offer everyone.
TEFL Thailand
The demand for teaching English in Thailand is immense, from Bangkok to Chiang Mai, Phuket to Koh Samui. You are certain to be offered employment after taking ITTT's world renowned course here. With our courses running throughout the entire year in three unique locations we are sure that we have a course that is right for you.
TEFL Course on the Andaman Sea
Phuket is a tropical Island in the Andaman Sea and is the perfect location for ITTT's course. Famous for having some of the best beaches anywhere in the world, good food and exciting nightlife, Phuket is expanding at a very fast pace. There are many things for you to do in your free time here including SCUBA diving, snorkelling and elephant riding through the jungle. Why not take a boat trip to one of the surrounding islands including James Bond, Phi Phi or the Similan Islands. At the end of a busy day, why not experience some cheap and delicious food from one of the many local food vendors and then visit one of the many clubs and bars around the island.
TEFL Course on the East Coast of Thailand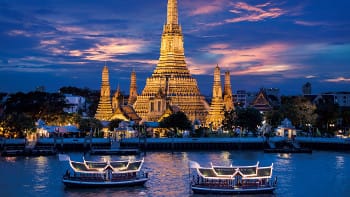 Ban Phe is a typical, small fishing village which is home to our TEFL course in Eastern Thailand. Students attending a ITTT course in this location will experience a unique setting in which to study, whilst enjoying white sandy beaches, delicious food and a sunny tropical climate. The cheap cost of living and getting around will also put you within easy reach of many other places of interest throughout Thailand.
Chiang Mai is Thailand's second largest city and is located in the North-Western corner of this beautiful country. This is a city which is culturally rich and is surrounded by hills and mountains. Attend our TEFL course here and experience a unique atmosphere with fun nightlife, outdoor activities and great weather. Successful graduates of our course here will find it easy to obtain employment in one of the many thousands of schools located in Chiang Mai and throughout the rest of Thailand as the demand for native speaking English teachers is extremely high. This is also a great location to use as a stepping stone for the rest of the Asian region including countries such as China, Taiwan and South Korea.
Apply now & get certified to teach english abroad!