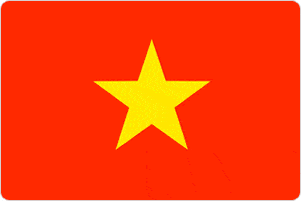 Sign up for our TEFL course in Vietnam and experience one of the most interesting countries in the world. It is no accident that this country has achieved a very popular status as a premier destination amongst our students when you consider the great food, vibrant cities, fascinating culture and low cost of living that this country has to offer.
TEFL Vietnam
There is a huge demand in Vietnam for English language teachers throughout the entire year. The big cities of Ho Chi Minh and Hanoi provide many opportunities but you will also find many jobs available throughout this fascinating country. Those taking our TEFL course in this country can therefore be assured of TEFL employment following successful certification.
Our TEFL courses are run on a year round basis in Ho Chi Minh City making it easy for you to pick a course that fits in with your personal requirements. Special features of this location are detailed below.
TEFL Courses Vietnam
Ho Chi Minh is the largest city in Vietnam and is situated on the banks of the Mekong River Delta. It is a bustling economic and cultural centre with a long history of tradition and ancient splendour. Formerly known as 'Saigon' this city has experienced a turbulent past. It is now a vibrant, thriving city with one of the fastest rates of economic growth in Asia. The streets of this city seem packed with street vendors, road side cafes, shops, restaurants, markets and bars. There are many ways to spend your free time in this interesting city. Why not visit the Reunification Palace, the War remnants Museum and Museum of Vietnamese History. The city also has many Pagodas, water parks, night markets and cinemas to enjoy. You could spend an evening sampling the various types of delicious food on offer and then go on to one of the many lively clubs and bars. All in all, this city provides a fantastic location in which to take your TEFL course with us.
Once you have successfully completed your course you will have gained a world renowned certification and will be able to take advantage of the many TEFL jobs on offer at the thousands of schools throughout this country. This is also a great location for you to obtain TEFL employment in neighbouring countries in the region such as Cambodia, China, South Korea and Taiwan.
Apply now & get certified to teach english abroad!