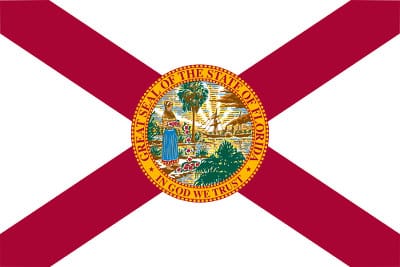 Beautiful beaches and exciting cities are waiting for you in florida. The "Land Of Flowers" has a long history from Native American tribes inhabiting the land for thousands of year and the Spanish who arrived in 1513 until today. It is clear that the Spanish settlers were impressed by the state's flora and fauna and year-round warm weather. florida's unique location at both the Gulf of Mexico and the Atlantic Ocean creates a perfect vacation destination. In fact, millions of visitors come to florida each year to explore the state's many beaches, historic sites, and fascinating parks. When you come to Florida for your TEFL/TESOL course, you will not be disappointed.
The main reason millions of people visit Florida each year is the excellent weather and abundant coasts. In fact, you have the choice between over 660 miles of bleach-white beaches here in Florida. Among the best destinations for relaxing waves is St. Joseph Peninsula State Park. This beautiful area offers sandy beaches for over 10 miles. On top of that, you can spot various species of turtles and shorebirds nesting in the many sand dunes in the area. Another excellent beach destination is St. George Island State Park. People say you can find the prettiest seashells on the shores of this island state park. Moreover, St. George is one of the best areas to go surfing in Florida. The most popular vacation spot in Florida is the Florida Keys. This coral archipelago off the southern coast of Florida is as much Caribbean feeling you can get in the USA. Its underwater world is a fascinating barrier reef that is a dream for every snorkeler or scuba-diver.
Besides the many splendid beaches, Florida has a wide variety of other natural wonders to offer. One of the best examples for that is the Everglades National Park. Not only is the park the largest subtropical park in America, but it also offers insight into some of the most exciting animal habitats on earth. Rent a bike or hike along the many trails of the Everglades Park and you will come across countless types of birds, critters and smaller animals. If you take a boat, you can even spot dolphin families. The tropical tram offers a safe way to see the American Crocodile in the swamps. As you can see, this national park will leave you with unforgettable memories.
Orlando is one of the most visited urban metropolises in the state due to the variety of entertainment choices in the city. Amusement parks such as The Wizarding World of Harry Potter, Universal Studies, Disneyworld, and SeaWorld are all located in and around Orlando. On top of that, Orlando has a charming old town district with cute shops and delicious food.
Florida has a number of prestigious universities that are not popular among American nationals but also international students. If you join our TEFL/TESOL training course in Florida you will be guided by the best TEFL professionals in the industry and you will be rewarded with exciting opportunities for teaching English abroad after you graduate.
Register now & get certified to teach english abroad!