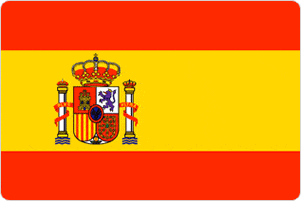 barcelona is a city of a magnificent depth that offers a wide variety of things to do and sights to see. Take our tefl certification course in barcelona and gain an internationally recognized teaching certification, as well as an experience of a lifetime.
With the help of our certification, trainees routinely go on to gain employment in barcelona, spain, Europe or nearly anywhere else in the world! Jobs are plentiful in spain, as well as many other worldwide locations, and we help graduates finds job where meaningful work meets fascinating cultures.
barcelona is a great location from which to start a tefl career. Our course is intensive and challenging but our incredibly able and dedicated training staff will provide endless help along every step of the way. While on the course, trainees learn all the skills they need to become effective teachers. During the weekends, barcelona will provide trainees with all the thrills and entertainment needed to help ensure a great month is shared by all.
As the second largest city in spain, most people expect barcelona to be a busy metropolis of activity. However, its population of just two million is incredibly laid back--making it easy to explore barcelona's winding streets and numerous attractions. This vibrant city also boasts a rich nightlife that rivals any other on the Mediterranean coast. From tapas-filled evenings and sailing trips to windsurfing and wine tastings, we can arrange anything to suit your interests.
Our tefl certification course is highly organized and very well structured. Intensive training during the weekdays will be complimented by fantastic social activities at night and on weekends. We'll do everything we can to ensure trainees come away from the course with an experience of a lifetime. There really isn't any better way to experience real spanish culture than to live and work alongside the local population.
Lifetime Job Support
In addition to certifying trainees as tefl teachers, we also offer worldwide lifetime job support so we can help course graduates find teaching work in barcelona or anywhere else there is demand for qualified efl teachers.
apply now, and you could soon be living and teaching right in the heart of brilliant barcelona.
The page links below will direct you to helpful information about accommodation, course fees, starting dates and more. We encourage you to read over those pages and contact us with any further questions you may have. If we're online, please feel free to open up a chat line and we'll answer your questions immediately.
Register now & get certified to teach english abroad!
The School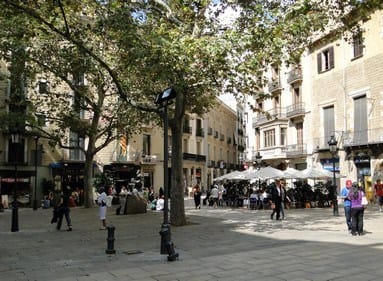 Our TEFL training center is located in the very modern, Mediterrani Escola building—right in the heart of Barcelona and very close to the famous Plaça España. You'll find getting around surprisingly convenient and there are three metro lines within easy reach of the school. There are also regular busses that run both day and night.
With the help of our experienced training staff, you'll deliver lessons to real EFL students who do not speak English as their native language. Students are enthusiastic and provide a supportive environment in which to learn the skills needed to become an effective teacher. In addition to the trainers and students, our office staff are helpful, diligent and will make every effort to help you throughout your training.
The school's facilities include everything you'll need in order to successfully complete your course. Our classrooms are welcoming and we have a wide range of teaching resources. We offer free Internet and a café on the 8th floor that includes a sun terrace. We also have two computer suites that each hold over 100 computers.
If you can only stay in Barcelona for two weeks, you ought to try our combined course. This option allows you to complete portions of our course online before you arrive. This way, you only need to be in class for two weeks of teaching practice. Upon completion, you'll earn an internationally recognized teaching certificate.
If you have any questions concerning our TEFL training center in Barcelona, please feel free to chat with us online by opening a chat line. If we are not available, please contact us.
Accommodation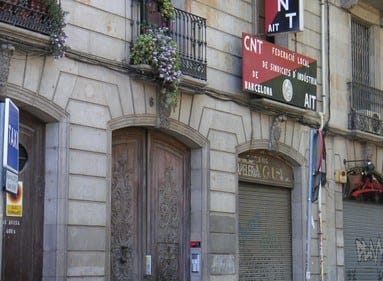 Our TEFL training center in Barcelona offers two types of accommodation: a private bedroom in a shared apartment, or a home stay with a local family. Both options are located no more than 20 minutes from the training center and within easy reach of a wide range of restaurants, cafés, pubs and various other entertainment venues.
All accommodation is safe, clean and comfortable. You'll always have a private bedroom and will share the living spaces, kitchen and bathroom. Washing machines, towels and bed linens are all provided.
Accommodation costs for the duration of the course range from US$ 500-575, depending on the room you're allocated. Allocations are awarded on a first-come, first-served basis, so the earlier you confirm your place on the course, the wider your choice of accommodation options.
Please be aware that a US$ 215 deposit is required for accommodation. This will be paid when you arrive on the course and it will be returned to you when you leave your accommodation—provided that you leave your accommodation in the same state as when you arrived.
If you have any questions concerning accommodation, please feel free to chat with us online by opening a chat line. If we are not available, please contact us.