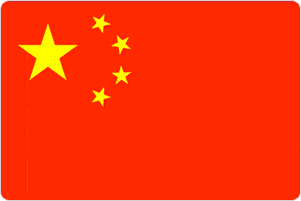 Our Hangzhou course is the home of ITTT in eastern China, the capital city of Zhejiang province and less than 120 miles from Shanghai. Prosperous and modern, yet historically important, Hangzhou is one of Ancient China's seven capitals.
Our wonderful host school is expanding rapidly and as a result, routinely looking for teachers to fill its ever-growing demand for new staff members. This, combined with the low cost of the course, makes Hangzhou an incredibly affordable and stable option for beginning your teacher training adventure.
The course in Hangzhou even offers free meals. That's right; we're one of the only teacher training centers to offer delicious meals in the cost of accommodation. With three meals Monday through Friday, and lunch and dinner over the weekends, you'll never go hungry and you'll save a ton of money on food costs.
Taking a trip to nearby Shanghai is an adventure. Experience the power of the express bullet train that will take you between the cities in 80 minutes (US$ 10). Cheaper still, are the numerous other modes of transport that will move along at a more leisurely pace.
If you love shopping or just exploring local bazaars, you'll love Hangzhou's shopping outlets. From department stores selling Versace and Gucci to Shanghai's elite, to the more affordable prices on gifts and trinkets found in the city's night markets, Hangzhou has something for everyone's pocketbook. Famous for tea and silk products, the city's retail outlets deserve their world-class reputation.
If it's nightlife you crave, Hangzhou will fill your soul. Start your nights by experiencing the local social scene in friendly bars like Hong Feng Jui Ba, famous for its western-styled happy hour, and end your nights dancing in one of the city's stylish clubs. While the younger crowd seems to dominate most of Nanshan Road's pubs, Hangzhou's nightlife venues are populated with locals of all ages.
Lifetime Job Support
In addition to certifying you as a tefl teacher, we'll also offer worldwide lifetime job support so we can help you find work in Shanghai or anywhere else there is a demand for qualified efl teachers.
apply now, and you could soon be living and teaching right in the heart of Hangzhou.
The page links below will direct you to helpful information about accommodation, course fees, starting dates and more. We encourage you to read over those pages and contact us with any further questions you may have. If we're online, please feel free to open up a chat line and we'll answer your questions immediately.
Please note that due to recent regulation changes only native speakers of English can work legally as teachers in China, though there are no nationality restrictions for attending the course in Shanghai.
Register now & get certified to teach english abroad!
The School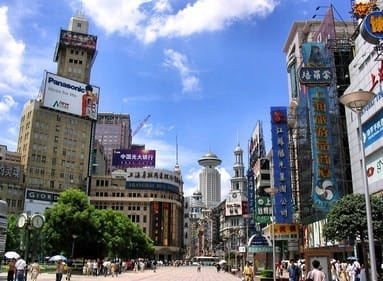 Our TEFL training centre in Hangzhou enjoys a superb location amongst a backdrop of green hills, canals, walkways and bridges. This superb setting provides countless opportunities for exploring the area without the big-city hustle and bustle that is synonymous with many other parts of the country.
However, you will still find all the amenities and facilities that you would expect from a big city in Xiao Shan and Shanghai which are located nearby.
Our TEFL training is delivered in an elite, English immersion school that has a diverse teaching staff from at least 15 different nations. This unique mix of cultures and backgrounds creates a perfect learning environment for both trainees and students. The school is also a great place to start your new career in the classroom as it provides many opportunities for employment once you have completed the course.
The immersion school is located on the fifth floor of the library building within a TV university campus. Our classrooms and office provide a pleasant view of the surrounding area, as well as a large, comfortable space that is perfect for reading, studying and mixing with our Chinese students. Exploring the local neighbourhood and interacting with our teachers and students will give you a fascinating insight into living, studying and working in this amazing country.
Hangzhou provides the following highlights:
An exceptional range of cultural activities, both indoors and out.
Free Wi-Fi throughout the training centre.
Course orientation and welcome meal on arrival.
The opportunity to interact with friendly, outgoing, adult Chinese students who are very eager to learn from you and your English language skills.
The option of Chinese language classes at very affordable prices.
Some of the most entertaining nightlife in China.
If you have any questions about our TEFL training course in Hangzhou, please feel free to chat with us online by opening a chat line. If we are not available, please contact us.
Accommodation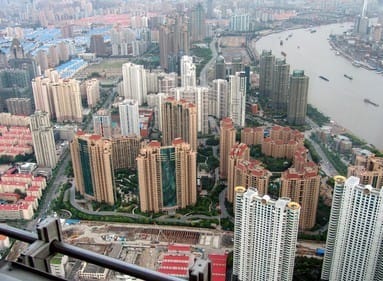 The TEFL course accommodation is located three subway stops from the training centre near People's Square. Accommodation is very reasonably priced with single, twin and dormitory options available. A shared fridge is provided as are laundry facilities.
More upscale options are also available but these need to be booked two weeks before the start of the course.
Shared dorm room US$ 300
Single or shared room starting at US$ 650 (shared bathroom)
Private room in apartment starting at US$ 750 per person*
*A minimum of three people need to choose this option and there is limited availability
Please note that there is no obligation to use the accommodation provided by the TEFL training centre and we are more than happy to assist you should you choose to stay elsewhere. If you require an airport pick-up, please contact the centre. The pick-up service is free of charge for arrivals between 8:00 a.m. and 8:00 p.m.