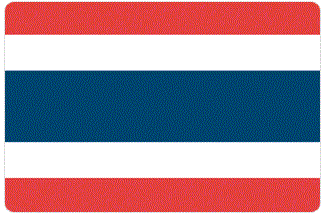 Immerse yourself in Ban Phe and immerse yourself in Thai life. Enchanting and exciting, taking a teacher training course in Ban Phe will no doubt prove to be a rewarding experience.
This quiet and relaxing fishing village sits on the Gulf of Thailand's beautiful beaches, yet has somehow escaped the tourist traps of nearby Pattaya and Bangkok. If an island adventure is on the list of things to do, Ban Phe is the jumping off point for idyllic, Ko Samet (Samet Island) while Ko Chang (Elephant Island) is only a morning's journey away.
Our TEFL certification course in Ban Phe consists of a large office located near countless mom-and-pop shops as well as neighborhood restaurants and public transport links. All training facilities needed to successfully complete your course will be provided. We also offer accommodation options as well as a Thai restaurant (Western dishes also available).
Lifetime Job Support
In addition to certifying trainees as TEFL teachers, we also offer worldwide lifetime job support so we can help course graduates find teaching work in Ban Phe or anywhere else there is demand for qualified EFL teachers.
Apply for a TEFL Course in Ban Phe
Apply now, and you could soon be living and teaching in a quiet corner of tropical Thailand.
The page links below will direct you to helpful information about accommodation, course fees, starting dates and more. We encourage you to read over those pages and contact us with any further questions you may have. If we're online, please feel free to open up a chat line and we'll answer your questions immediately.
Register now & get certified to teach english abroad!
The School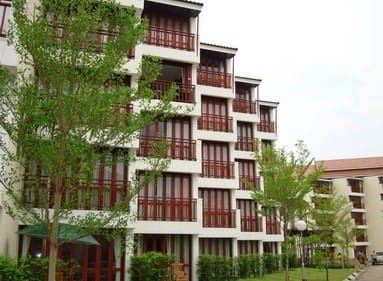 The TEFL training center in Ban Phe, Thailand is a new facility that offers everything new teachers need to make their stay rewarding and enjoyable. The unique and tropical fishing village's location overlooks the lovely Gulf of Thailand and has been consistently well-received by course participants.
Comfortable and quiet, fully equipped and modern, you'll be impressed with Ban Phe's facilities. We offer our very own Internet café, comfortable study rooms and our affordable international restaurant.
With the help of our experienced training staff, you'll deliver lessons to real EFL students who do not speak English as their native language. Students are enthusiastic and provide a supportive environment in which to learn the skills needed to become an effective teacher. In addition to the trainers and students, our office staff are helpful, diligent and will make every effort to help you throughout your training.
Outside of class, you can look forward to endless choices of restaurants, pubs, food carts and entertainment venues. Whether it's a small snack and a coffee or a cold bottle of beer and a game of pool, Ban Phe's locals have something to suit your needs.
If you have any questions concerning our TEFL training center in beautiful Ban Phe, please feel free to chat with us online by opening a chat line. If we are not available, please contact us.
Accommodation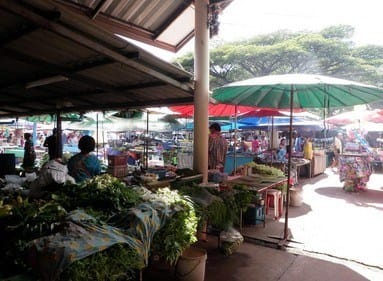 Ban Phe's accommodation gives you extremely safe and convenient access to the center of town, beaches and the pier for Samet Island (Koh Samet). In addition to the in-house internet cafe and restaurant, we offer a relaxing sitting room with a TV and DVD player.
Prices vary considerably based upon levels of service and amenities. Basic rooms (fan cooled) without a television start around US$ 130 and increase from there.
Accommodation can be arranged shortly after you reserve a seat on the course by making your deposit payment. Once the deposit has been paid, our administrative staff will send you detailed information regarding guesthouses, hostels, bungalows and hotels in the immediate vicinity of the training center.
If you have any questions concerning accommodation, please feel free to chat with us online by opening a chat line. If we are not available, please contact us.