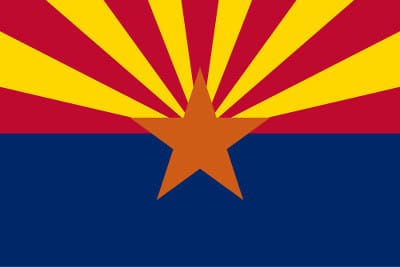 arizona, known as 'The Copper State', is one of the most popular regions to visit in the United States as it offers unrivalled natural beauty. The Grand Canyon National Park is one of the most famous natural sites in the world and it attracts millions of visitors every year. The park is one of the oldest in the country and was declared a UNESCO World Heritage Site in 1979. While most visitors come to Arizona to explore the canyon, there is also a lot more to see and do.
Sedona National Park is a beautiful example of the extraordinary natural features of Arizona. Here, visitors can explore stunning red sandstone formations that formed millions of years ago. Sedona is not only rocks and sand, but also features a number of waterfalls that are well worth taking a dip in. Oak Creek Canyon is another popular park with beautiful trees and bushes in between the sandstones. These national parks also invite tourists to engage in a number of outdoor activities, including biking, hiking, horseback riding and rock climbing.
The three national parks mentioned above are not the only ones in the state. In fact, Arizona has a staggering number of state and national parks. From natural havens to urban escapes, Arizona has got it all. The many beautiful lakes and rivers also make Arizona a haven for water sports. Whether you are interested in hiking, biking, jet skiing or kayaking, you will find a way to do it here. More adventurous visitors might also want to try white water rafting through the state's many stunning canyons.
Tucson is a vibrant city where the Wild West seems almost intact. However, the city also has a modern side with luxurious spas, resorts and golf courses. You might be surprised to hear that this city became one of the first to earn the title 'UNESCO City of Gastronomy', due to its state-of-the-art culinary scene. Also worth a visit is the city of Cottonwood where fertile soil and sunny weather make the area perfect for up-scale viticulture. Some of the best places to try out local wines are Oak Creek Vineyards, Alcantara Vineyards and Javelina Leap Vineyards.
A visit to Arizona wouldn't be complete without experiencing the city of Phoenix. Here, you can find some of the best shopping facilities in the region at Kierland Commons and Biltmore Fashion Park. Many visitors also take advantage of the numerous resort hotels to spend a relaxing weekend with friends or family. Besides great entertainment choices, Phoenix also has a rich history. Be sure to visit the OdySea Aquarium, Musical Instrument Museum and the famous Frank Lloyd Wright's winter home.
While Arizona is a popular tourist destination, many also choose to come here for its prime educational institutions. The most renowned school in the state is Northern Arizona University with 36 different campuses across the state. There are many reasons why Arizona is a great location to start your TEFL/TESOL journey. Sign up for our in-class course today and you will be one step closer to an international teaching career.
Register now & get certified to teach english abroad!