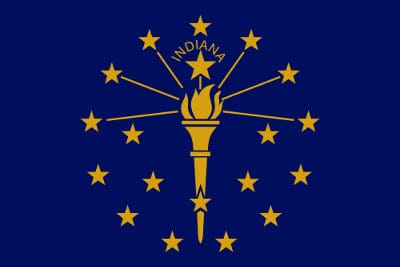 The state of Indiana is a great place to take your TEFL/TESOL course. Located on the Great Lakes, Indiana offers exciting natural features that are perfect for outdoor enthusiasts. Besides the lakeshore in the north, Indiana also boasts a beautiful riverfront in the south with the Ohio River being the border to Kentucky. Indiana's history dates back to over 8000 BCE with Native Americans populating the area taking advantage of all the natural resources the land has had to offer. Today, Indiana is still a major destination for those seeking exceptional natural beauty and outdoor adventure. Join our in-class training course and you can explore all that Indiana has to offer.
Whether it's iconic landmarks, historic attractions, natural wonders or vibrant cities, Indiana has got it all. Moreover, the state is a popular destination for shopaholics who can find the best deals at outlet malls, large shopping centers, and local craft stores. Follow the Indiana Wine Trail and visit six artisan wineries each representing their own style and art of winemaking. You can sample their wines while learning about the local climate, soil, and the winemaking process.
Many people come to Indiana to take advantage of the state's fascinating nature. Lake Wawasee, for instance, is a popular destination as it is the state's largest lake. In the spring, people start flocking to the area for camping or an exciting day out. In the summer, more people join in on the fun and come to fish, hike or simply relax in the soothing atmosphere. Especially the Fourth of July weekend is a busy time when the lake hosts a large fireworks show. In the fall, people enjoy the impressive fall foliage and rent wooden cabins with cozy fireplaces. Every season is unique at Lake Wawasee, even the winters. Parts of the lake freeze and are the perfect location for ice-skating, ice hockey and even ice fishing. There's no time of standstill at Lake Wawasee.
Indiana Dunes National Lakeshore is a unique park featuring tall sand dunes, the largest of which measures an impressive height of 120 feet and is called Mount Baldy. People can enjoy exciting hiking trails around the area with exceptionally beautiful views of the lake. Not too far away lies another interesting park: Hoosier National Forest. This part of Indiana covers 200,000 acres of premier woodland with an exciting 260 miles of premier hiking trails also ideal for mountain bikers or horseback riders.
Join our in-class TEFL/TESOL program in Indiana and you can spend a month in an interesting part of the USA. Our training center in the state's capital of Indianapolis offers an exciting insight into local American culture and history with museums, exhibitions, and galleries. On top of that, our center is very close to delicious eats, nightlife, and exciting entertainment options. Our professional teacher trainers will guide you throughout the entire course to lead you to your goal of becoming a qualified English language teacher. After graduating, you will receive your internationally recognized TEFL/TESOL certification and can start your career worldwide.
Register now & get certified to teach english abroad!