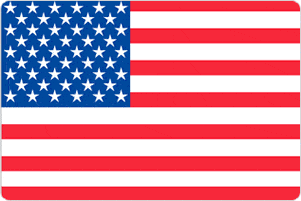 Located in the Mojave Desert in the southwestern state of Nevada, the City of las vegas provides a fantastic venue for our tefl/tesol certification course. Home to one of the most well-known entertainment districts in the world, the city is crammed full of casinos, resorts, bars, theaters and nightclubs all offering a wide array of fun attractions. You will also find plenty of world-class shopping and countless restaurants to enjoy, from classic American staples to internationally inspired fine dining. With so much to offer visitors of all ages, Las Vegas is unsurprisingly a very popular destination for completing a tefl/tesol course.
First founded as a city in 1905, it wasn't until the 50's and 60's that the population of Las Vegas really began to boom and it started to become known as a popular tourist destination. Since the notorious early years when it gained the nickname 'Sin City', Las Vegas has gradually outgrown its slightly seedy image to become a fully-fledged resort town that attracts a huge number of worldwide visitors every year.
Visitors to the city have no shortage of things to see and do during their stay. Obviously, the huge variety of casinos on offer is a big draw for many, with world famous names such as Caesars Palace, the Mirage, the Palazzo and Bellagio just some of the many vying for business in and around the strip. As well as gaming, many of the big casinos are also well known for their theaters and showrooms where you can enjoy a wide variety of entertainment including Broadway musicals, extravagant magic shows and live music performances from some of the biggest names in the business.
Many of the city's most famous sights are also to be found in and around the big casinos. Having featured in numerous movies and TV shows, the Fountains of Bellagio is one of the city's most popular free attractions, while the erupting volcano at the Mirage and the Fall of Atlantis show at Caesars Palace are also on most people's to-do-list. If you fancy a break from the lively atmosphere of the big casinos you can head to one of the many extraordinary shopping malls around the city where the retail experience is taken to another level. Only in Las Vegas could you do your shopping in a replica of Venice, complete with gondola rides on the Grand Canal, or through cobbled streets of an imitation paris.
Whatever you like to do during your free time you are sure to find it in the Entertainment Capital of the World, Las Vegas. With something to suit everyone, whatever their budget, there is surely nowhere else on earth more geared towards fun and the simple pursuit of a good time. If this sounds like your kind of town, why not choose wonderful Las Vegas as the location for your tefl/tesol training course?
Register now & get certified to teach english abroad!
The School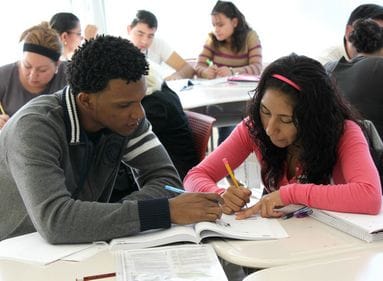 Located just a few blocks from the central downtown area, our training center in Las Vegas is a great destination for completing a TEFL/TESOL certification course. Close by you will have access to the city's excellent public transport network that connects the center to all the major points of interest including McCarran International Airport, the downtown area and the Strip with all the fun and excitement it has to offer.
The course itself is based in a modern training center that is well-designed with spacious and airy classrooms that are comfortable at any time of the year. The center is also well-equipped with all the materials and resources you will need for planning and delivering successful lessons. You will have access to the Wi-Fi network throughout your stay and you will also find photocopying facilities and an extensive resource library. Snacks and drinks are available on-site if you need refreshment between lessons, and you will also find plenty of other options in the immediate area surrounding the school.
To ensure you receive the maximum benefit of our experienced teacher trainers we limit the numbers on each course to around ten participants. As the course is based in a real language center you will also have plenty of opportunity to practice your teaching skills with genuine English language learners. The course runs from 5:30 p.m. to 10:00 p.m. Wednesday to Friday and from 9:00 a.m. to 5:00 p.m. on the Saturday and Sunday.
Accommodation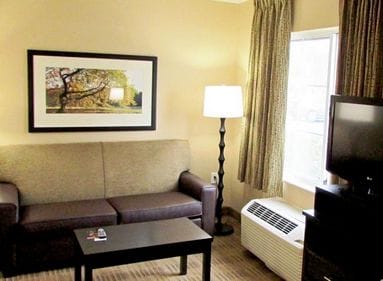 As you would expect from such a popular tourist destination, the city of Las Vegas has no shortage of accommodation to choose from, no matter what your preference or budget. Although you are free to choose any hotel, guest house or hostel that suits you, our center is happy to recommend a popular apartment style complex located within easy reach of the school. This option features newly renovated rooms that include a fully equipped kitchen complete with refrigerator, stovetop, microwave and coffee maker, as well as dishes, cutlery and cooking utensils.
Our recommended accommodation also includes a complimentary breakfast and access to the swimming pool, fitness center, Wi-Fi internet and laundry facilities. Further details of the accommodation and how to complete a booking will be available once you have paid a deposit and therefore secured a place on our training course in Las Vegas.