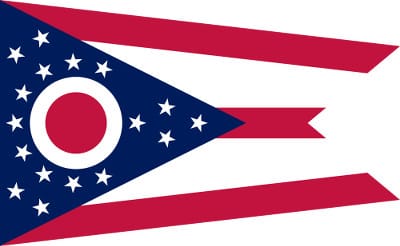 Located in the Great Lakes Region, Ohio is a wonderful destination for outdoor fun. Long before western settlers arrived, the people living in the area had left behind numerous fascinating mounds and earthworks that can still be visited today. The Great Serpent Mound, for instance, was built by early humans to keep track of the sun and solstices. Ohio's fertile soil and favorably climate have also created a thriving eco-system that is home to a wide diversity of flora and fauna. Whatever you plan to see and do during your visit, the state of Ohio is a great destination for your next vacation.
Ohio has four distinct seasons offering lots of opportunities for outdoor activities. Visitors from near and far can enjoy the unique environments found in the state's huge number of parks, nature reserves, and forests. In the warmer months, trails in the northwestern part of Ohio are perfect for biking and hiking, while in the south the Appalachian Foothills are perfect for those looking for more advanced trekking. Ohio also has more than 50 rivers, lakes and creeks, making it a paradise for water sport enthusiasts. You will always find a place for fishing, sailing, kayaking, boating, or simple lazy rafting. There are countless cabins to rent or you can simply set up a tent and explore nature at its finest.
The fertile soil and climate in the northeastern part of Ohio make it ideal for wine making. Over 200 independent wineries grow grapes of different varieties, such as Cabernet Franc, Chardonnay, Riesling, and Pinot Grigio. The many family-owned wineries invite visitors to come and sample their finest wines and spend a relaxing getaway in the middle of the wine country. This area of Ohio is also home to interesting events throughout the year. June is the official Ohio Wine Month, where thousands get together to celebrate their favorite tipple. In August, the Vintage Ohio Wine Festival is held featuring fun fairs, BBQs, and concerts.
People also come to Ohio to immerse themselves in its rich history and the fine arts. You will find precious artworks and historical artifacts from throughout history displayed at the many galleries and museums in the state. Cleveland, Cincinnati, and Columbus all have great museums and art galleries that are worth exploring. World-famous Broadways shows and other musical performances also take place in the cities' theaters and opera houses.
Although Ohio is an ideal location for a vacation, many students also come here to attend its premier educational institutions. Ohio State, Ohio University and the University of Cincinnati offer some of the best programs in the region. Taking your TEFL/TESOL certification course in Ohio will open the door to a successful ESL teaching career across the globe.
Register now & get certified to teach english abroad!