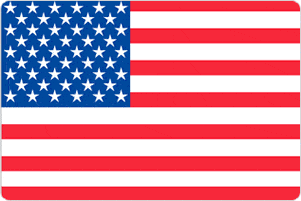 Named in honor of the legendary explorer Christopher Columbus, the city of Columbus is the capital and largest city in the state of Ohio. Home to one of the biggest universities in the whole country, the city has long been a center for education and therefore has all the facilities and amenities you would expect from a community with a large student population. Regularly achieving a high position in various polls and lists due to its low crime rate, thriving economy and general quality of life, Columbus is certainly a good choice of venue for a tefl/tesol training course.
Founded around 200 years ago as the purpose built state capital, Columbus has grown from an area of dense forestland into a thriving center of education, business, finance, science and increasingly tourism. This wide diversity has also meant the city has avoided much of the economic turmoil that has periodically affected many other cities throughout the country, resulting in its continued prosperity and growth. Today the city of Columbus has clearly emerged from the shadows of its arguably more famous neighbors such as Cleveland and Cincinnati to become a city that is both pleasant to live in and popular to visit.
In and around the city there are plenty of interesting things to see and do, both by day and in the evenings. There are many galleries and museums that are well worth a visit including the Columbus Museum of Art and the popular Center of Science and Industry. The city also has several parks and gardens that can provide a bit of tranquility after a busy day. Whetstone Park is well known for its stunning rose gardens, while Franklin Park Conservatory offers a wide array of gardens and other attractions. While interesting during the day, the city's nightlife should not be overlooked. Columbus has a vibrant and varied offering of entertainment including theaters showing Broadway productions, music venues of all genres from Jazz to hip-hop, comedy clubs, nightclubs and a range of bars and restaurants.
The city's long association with education, its clean and safe environment and a long list of attractions all ensure that Columbus remains a great choice of destination for taking a tefl/tesol training course. Our modern and comfortable facilities, hard working, highly qualified trainers and long standing commitment to every student also help to provide the best possible start to a career teaching the english language both at home and abroad.
Register now & get certified to teach english abroad!
The School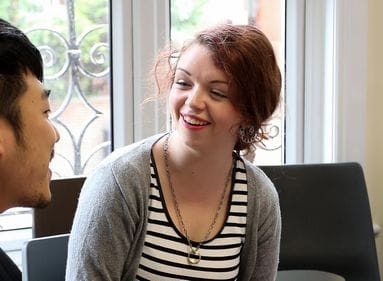 The modern, vibrant city of Columbus offers a fantastic location for gaining our internationally recognized TEFL/TESOL qualification. The city's status as the state capital means there is plenty to see and do both in Columbus and within the surrounding area, so you will never be bored in your free time. During your training our top-quality facilities and professional trainers will ensure that your stay with us is productive, fun and rewarding. All of these factors make our TEFL/TESOL course in Columbus the perfect place to start your ESL teaching career.
Our training center is ideally located in the heart of the downtown area giving you great access to public transport links, as well as all the amenities the city has to offer. In the area around the school you will find shopping centers, restaurants, bars and all the other facilities you will need during your time in the city. Our central location also means you are always within walking distance or a short bus ride of all the city's attractions such as museums, theaters and public parks.
The actual training takes place in a working ESL school which is the perfect environment for learning all the skills you will need once you start your first job. You will have the opportunity to teach in a real classroom with genuine language learners, all under the professional guidance of our experienced trainers. Our small training groups also ensure you receive all the individual support you need to successfully complete the course. Our Columbus course usually operates during the third week of the month right through the year, with classes running from 5:30 p.m. to 10:30 p.m. Wednesday to Friday and from 9:00 a.m. to 6:00 p.m. on Saturday and Sunday.
Accommodation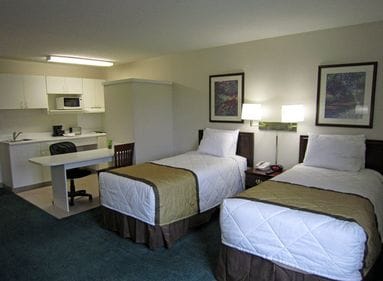 As the capital and largest city in the state of Ohio, Columbus offers its visitors numerous accommodation options to suit any preference or budget. Across the city you will find countless hotels, motels, guest houses, hostels and apartments to choose from, and thanks to an efficient public transport network you will never be far from the training center. Although you are free to choose any accommodation that fits your plans, we are happy to recommend one option that has been a popular choice with our previous students.
Our recommended option consists of an apartment style suite in a complex located within easy reach of the training center. The accommodation is comfortable and affordable and includes breakfast, Wi-Fi internet and access to laundry facilities. Each room also includes a fully-equipped kitchen, a feature that is extremely popular as you can prepare your own meals to keep your costs down. The kitchen has everything you will need including refrigerator, microwave, stovetop and coffee maker. Once you have chosen your location and booked your place on the course, we will provide further information regarding accommodation.