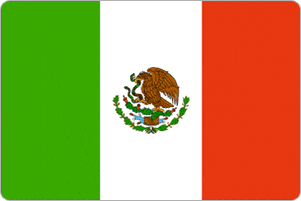 ITTT offers one of the most professional and affordable TEFL training courses in Mexico. Located in the beautiful small town of Chiapa de Corzo, our training centre in Mexico provides everything you will need to successfully complete our teacher training program.
Our course participants also have the benefit of our unique job support service that will be invaluable in helping you find and secure the right job for you, whether you want to work in Mexico, elsewhere in Latin America or anywhere around the wider world.
TEFL Mexico
Due to Mexico's close proximity to the USA, there is a large demand for English language teachers throughout the country. Practically every city and town has job opportunities available for well trained and motivated teachers, so graduates from our training course should have little trouble finding a job in a location to suit them. Business related English is a particularly fast growing market in Mexico, especially in the larger cities. Consequently, if you have experience in teaching business English or a background in the business world your job options will be even better.
TEFL Course Mexico
Our training centre in Mexico is based in the small and quaint town of Chiapa de Corzo in the far south of the country. The town still maintains its local culture and customs and according to the Lonely Planet guide "it's a town with an easy going, provincial air". While this is an accurate summary of the town's character, it is still largely overlooked by many tourists making it a perfect location for course participants who are looking to experience the more traditional side of Mexican culture.
The atmosphere of the town is very laid back and the pace of life considerably slower than the country's larger towns and cities, although there are still several bars and cafes for you to relax in after a hard day of study. If you find that you are missing the big city attractions, then you can take a 20 minute bus ride to Tuxtla Gutierrez where you will find shopping malls, restaurants and nightclubs.
Apply now & get certified to teach english abroad!