Check out our Special
Offer for this
course!
Make a deposit payment to secure your place on a course before the end of the month and qualify for a free advanced level online course. You can choose from the 50-hour young learners (CTEYL) or business English (CTBE) certificate courses or the 250-hour online diploma course.
Location > USA > Orange County California About the school
TEFL Course in Orange County California | TEFL USA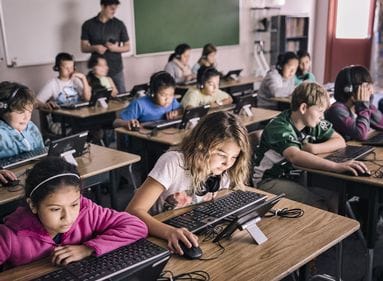 Our TEFL/TESOL training center in Orange County, California is located in the affluent city of Irvine. Situated between Los Angeles and San Diego, Orange County is perfectly placed for enjoying everything that the area has to offer without being stuck in the hustle and bustle of the big city. When you also consider that Irvine is only a short distance from some of the most stunning beaches and coastline in the whole of California, it is obvious why our Orange County training center is a popular destination for taking a TEFL/TESOL course.
Our course is based in a genuine ESL school that is located opposite UC Irvine, one of ten campuses that make up the University of California. The school consists of ten well-equipped classrooms, as well as all the facilities you will need throughout your course such as Wi-Fi access, an extensive resource library and access to a photocopier. In the surrounding area there are a wide range of services available including shops, bars, cafes and restaurants, as well as extensive public transport that provides links to all the major destinations in the region.
Our courses in Orange County generally operate during the second week of the month, between 5:30 p.m. and 10:30 p.m. Wednesday through Friday, and from 9:00 a.m. to 6:00 p.m. on Saturday and Sunday. In order to provide as much individual support for each student as possible, our courses are kept relatively small at around 10 to 12 participants. Another popular aspect of our course is the amount of hands-on teaching practice we can provide due to our location in a real language school.
Apply Now!