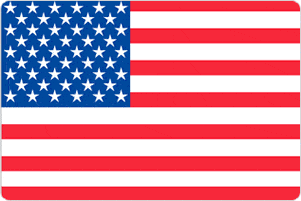 The warm Mediterranean style climate, over 40 miles of stunning coastline and a close proximity to the major centers of Los Angeles and San Diego are just a few reasons why the large suburban area of Orange County is popular with visitors to the state of California. Its collection of small, well-designed cities are both clean and safe and provide an ideal base for taking a tefl/tesol course, while also exploring the wider region.
Prior to the 20th century the Orange County area was a lightly populated region dominated by large cattle ranches and other agricultural interests. However, development of rail and road access in the early years of the century dramatically altered the fortunes of the county by putting it within easy reach of a Los Angeles population that was keen to escape the city for the calm and peace of the coast and countryside. Further improvements to infrastructure in the following years saw the county boom during the 50's and 60's, a process that has resulted in the modern day Orange County that is an extremely popular place to live, work, study and visit.
There are plenty of attractions in the Orange County area to appeal to visitors of all ages and interests. As you would expect in California, the beach is always a popular draw for both locals and visitors. Classic spots for sunbathing, swimming or simply hanging out include Newport Beach, Crystal Cove and Huntington Beach, while surfers of any level of experience will find some of the best spots in the whole state right here. The region is also well known around the world as the home of the Disneyland Park in Anaheim where generations of visitors have enjoyed the thrills and spills of its countless rides and other attractions. Orange County is also only a short distance from Los Angeles and San Diego and all the big city attractions that they have to offer.
If you are looking for a tefl/tesol training course in California that is within easy reach of the best beaches in the state, all the attractions of Los Angeles and San Diego, but is away from the frenetic pace of the big city, our Orange County location could be perfect for you. This great location, combined with our well-equipped facilities and highly qualified trainers makes our course in Irvine, Orange County a destination well worth a closer look.
Register now & get certified to teach english abroad!
The School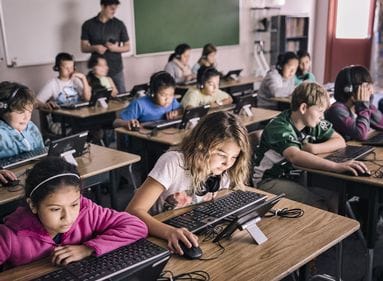 Our TEFL/TESOL training center in Orange County, California is located in the affluent city of Irvine. Situated between Los Angeles and San Diego, Orange County is perfectly placed for enjoying everything that the area has to offer without being stuck in the hustle and bustle of the big city. When you also consider that Irvine is only a short distance from some of the most stunning beaches and coastline in the whole of California, it is obvious why our Orange County training center is a popular destination for taking a TEFL/TESOL course.
Our course is based in a genuine ESL school that is located opposite UC Irvine, one of ten campuses that make up the University of California. The school consists of ten well-equipped classrooms, as well as all the facilities you will need throughout your course such as Wi-Fi access, an extensive resource library and access to a photocopier. In the surrounding area there are a wide range of services available including shops, bars, cafes and restaurants, as well as extensive public transport that provides links to all the major destinations in the region.
Our courses in Orange County generally operate during the second week of the month, between 5:30 p.m. and 10:30 p.m. Wednesday through Friday, and from 9:00 a.m. to 6:00 p.m. on Saturday and Sunday. In order to provide as much individual support for each student as possible, our courses are kept relatively small at around 10 to 12 participants. Another popular aspect of our course is the amount of hands-on teaching practice we can provide due to our location in a real language school.
Accommodation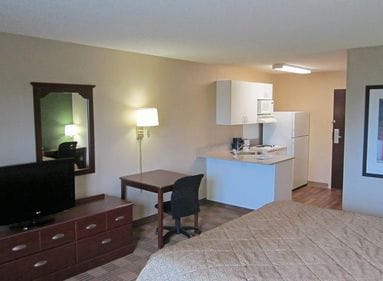 Students who choose beautiful Orange County as the destination for their training course will be spoilt for choice when it comes to accommodation. This extremely popular part of the country receives large numbers of visitors throughout the year so it has plenty of hotels, apartments, guest houses and hostels to choose from. One option that is traditionally popular is a complex offering a range of apartment-style suites that is conveniently located close to both the training center and John Wayne Airport.
The apartments are comfortable and reasonably priced, with the added bonus of a fully-equipped kitchen in every room. The addition of a kitchen has proven to be extremely popular as it allows you to keep your daily expenses to a minimum. The kitchen includes all the equipment you will need such as refrigerator, stovetop, microwave and coffee maker. The accommodation also includes breakfast, and access to Wi-Fi internet and laundry facilities. For further details on accommodation please confirm your place on our Orange County training course.