Check out our Special
Offer for this
course!
Make a deposit payment to secure your place on a course before the end of the month and qualify for a free advanced level online course. You can choose from the 50-hour young learners (CTEYL) or business English (CTBE) certificate courses or the 250-hour online diploma course.
Location > USA > San Francisco California About the school
TEFL Course in San Francisco California | TEFL USA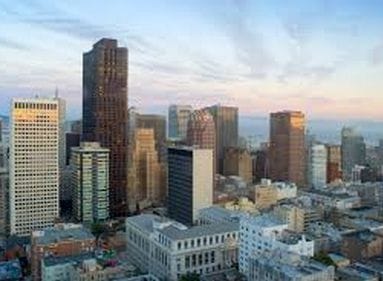 Our training center in San Francisco is conveniently located in the Union Square area, right in the heart of the city. This fantastic location means that our course takes place within one of the most famous and vibrant plazas in the entire country. In the immediate vicinity of the school there are countless boutiques, department stores, art galleries and theaters that ensure the whole area buzzes with activity 24-hours a day. Excellent transport links including the city's iconic cable car service, subway systems, as well as numerous bus and trolley services all make getting around the city and its many attractions both convenient and straightforward.
The course itself is situated in a real ESL school that caters to language learners from all walks of life. The school has six well-equipped classrooms that provide the ideal environment for teaching and learning. During the course we provide access to photocopying facilities, a useful resource library and Wi-Fi connection throughout the building. We also provide light refreshments such as tea and coffee, plus a small shop that sells a variety of snacks.
Our San Francisco course averages around 10 to 12 students which is small enough to ensure that everyone receives the amount of individual support that they need to successfully complete the training. The course generally runs during the first week of each month from 5:30 p.m. to 10:30 p.m. Wednesday to Friday and from 9:00 a.m. to 6:00 p.m. on Saturday and Sunday. The course's location within a functioning ESL school also means there is ample opportunity for all students to gain valuable teaching practice in a genuine classroom.
Apply Now!