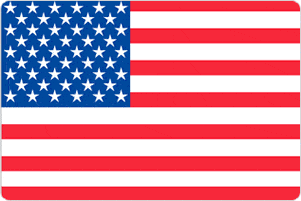 Due to its use as a backdrop for countless movies, TV shows and other media, the city of san francisco is well known around the world for its iconic landmarks such as the Golden Gate Bridge, Alcatraz Island, Fisherman's Wharf, and of course the famous cable car system that has been transporting locals and tourists up and down the city's exceptionally steep streets for over a hundred years. san francisco's long history as a multicultural and inclusive city has also led to the growth of its many distinct neighborhoods, each with its own unique style and identity, which makes it one of the most fascinating cities in the whole country to explore by public transport or on foot. The city's blend of fascinating attractions and a laid back atmosphere makes it a perfect location for taking a tefl/tesol training course.
Although the first spanish settlement was established in the area in the late 18th century, san francisco remained a relatively small town until the California Gold Rush began in 1848. Just a few years later the number of prospectors pouring into the area turned this small settlement into a thriving boomtown that has steadily grown in size and importance ever since. While the frenetic days of the gold rush are long since gone, san francisco continues to attract visitors from all corners of the world who come to experience the many riches the city has to offer.
san francisco's most famous attractions need no introduction. No visit to the city would be complete without taking a walk across the Golden Gate Bridge, widely regarded as one of the most beautiful and subsequently most photographed bridges in the world. Alcatraz Island, the setting for countless books, movies and TV shows is also a draw for many visitors. As are several neighborhoods in the city such as Haight-Ashbury which is well known as the centre of the 'Summer of Love' and for its bohemian air that is still palpable to this day. Other areas worth exploring include the city's original Chinatown which is the oldest in north america and home to the largest chinese community outside of the Asian continent, while the central Union Square area has some of the best shopping, art galleries and theaters in the city.
With its long list of attractions, rich cultural heritage, fascinating architecture and modern infrastructure, the city of San Francisco is a fantastic location for a tefl/tesol training course. When you also consider our convenient city center location, modern facilities and the high level of support that is provided by our professional, highly qualified trainers, it is no surprise that our San Francisco course is popular with students of all ages and backgrounds.
Register now & get certified to teach english abroad!
The School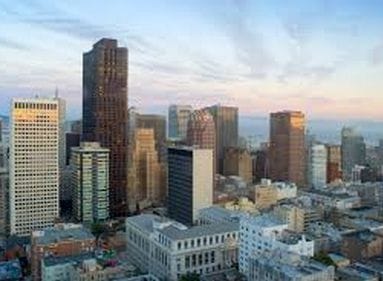 Our training center in San Francisco is conveniently located in the Union Square area, right in the heart of the city. This fantastic location means that our course takes place within one of the most famous and vibrant plazas in the entire country. In the immediate vicinity of the school there are countless boutiques, department stores, art galleries and theaters that ensure the whole area buzzes with activity 24-hours a day. Excellent transport links including the city's iconic cable car service, subway systems, as well as numerous bus and trolley services all make getting around the city and its many attractions both convenient and straightforward.
The course itself is situated in a real ESL school that caters to language learners from all walks of life. The school has six well-equipped classrooms that provide the ideal environment for teaching and learning. During the course we provide access to photocopying facilities, a useful resource library and Wi-Fi connection throughout the building. We also provide light refreshments such as tea and coffee, plus a small shop that sells a variety of snacks.
Our San Francisco course averages around 10 to 12 students which is small enough to ensure that everyone receives the amount of individual support that they need to successfully complete the training. The course generally runs during the first week of each month from 5:30 p.m. to 10:30 p.m. Wednesday to Friday and from 9:00 a.m. to 6:00 p.m. on Saturday and Sunday. The course's location within a functioning ESL school also means there is ample opportunity for all students to gain valuable teaching practice in a genuine classroom.
Accommodation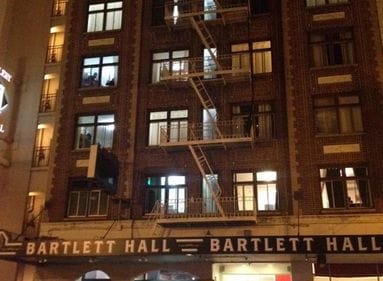 If you choose our training course in San Francisco you will find plenty of options for accommodation during your stay. As a major tourist destination there are countless hotels, guest houses and hostels catering to all budgets, spread right across the city. You are free to make your own arrangements, or if you prefer we are happy to narrow down the field by providing a list of recommended accommodation for you to choose from.
If you prefer the comforts of home you may want to consider our homestay accommodation. This option features a private bedroom and shared bathroom within the home of a local family. Breakfast is included and you also have the option of an evening meal. Another popular choice is our student residence. This option features a private or shared room located just a short walk from the training center. Breakfast is included and there is also a communal area where you can mix with your fellow residents and prepare your own meals.
If you prefer a bit more privacy we can also recommend reasonably priced hotels located within easy reach of the school. These feature various room options that include free Wi-Fi, cable TV, laundry facilities and a communal kitchen and lounge area. We also have a number of other hotels that we can recommend for those who prefer a little more comfort. Once your place on the course has been confirmed, we will provide you with all the details of our recommended accommodation so you can choose the right option to suit your needs.