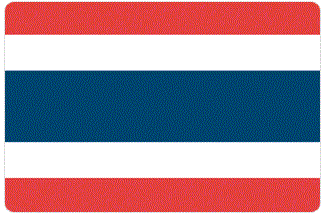 phuket is a fantastic tropical paradise. Located in the crystal clear, relaxing waters off the southwest coast of thailand, phuket has rightfully earned the name, "Pearl of the Andaman Sea".
phuket is thailand's largest island and offers a huge variety of things to do and places to see. The island's cities are safe and offer modern technology. Its famous nightlife is surrounded by quiet countryside, rolling mountains, lush jungle, historic temples and gentle waterfalls. Even the well-traveled know it's difficult to find so many offerings on one island.
phuket's breath-taking beaches also offer plenty of variety. Famous, Patong bustles with activity year-round, yet the Zen-like beaches of Mai Khao and Layan remain sublimely quiet through high season.
Even phuket's beaches are surrounded by beaches. There are dozens of tiny islands off of phuket that can be reached easily and affordably. Koh Phi Phi has served as the backdrop for Leonardo DiCaprio's "The Beach", while James Bond Island hosted filming for Roger Moore and "The Man with the Golden Gun". Famous or secluded, these islands should not be missed.
Our tefl certification course in phuket offers trainees plenty of time to experience the most exciting nightlife found anywhere outside of Bangkok. Nowhere else can a thai city boast such a wide variety of entertainment and dining options.
phuket's water sport options include everything from snorkeling and scuba diving to kayaking and wind surfing. Land lovers will find horseback riding, jungle trekking and hiking, and elephant rides as well as ATV excursions. Modern movie theaters, world-class shopping and much more, all combined to ensure you have the time of your life while taking our course in phuket.
Lifetime Job Support
In addition to certifying trainees as tefl teachers, we also offer worldwide lifetime job support so we can help course graduates find teaching work in phuket or anywhere else there is demand for qualified efl teachers.
apply now, and you could soon be living and teaching on the tropical island of phuket.
The page links below will direct you to helpful information about accommodation, course fees, starting dates and more. We encourage you to read over those pages and contact us with any further questions you may have. If we're online, please feel free to open up a chat line and we'll answer your questions immediately.
Register now & get certified to teach english abroad!
The School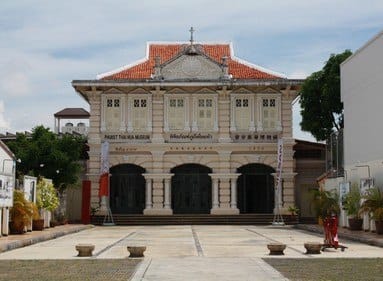 Our TEFL training center on the island of Phuket is in a perfect location close to the center of Phuket Town. Centrally located on the island and only moments away from world-class beaches, Phuket Town is where east meets west. From its famous Sino-Portuguese architecture and traditional temples, to its wide selection of shopping, bars and restaurants, Phuket town offers both history and modern development.
With the help of our experienced training staff, you will deliver lessons to real EFL students who do not speak English as their native language. Students are enthusiastic and provide a supportive environment in which to learn the skills needed to become an effective teacher. The center's facilities are comfortable, air-conditioned and filled with useful resources and teaching materials. We also have computer facilities, Wi-Fi internet, a kitchenette, as well as a balcony overlooking the island's natural landscape.
Phuket Offers
A huge variety of indoor and outdoor activities
An ideal tropical island surrounded by more idyllic tropical islands - literally!
A complimentary welcome meal
Four hours of Thai language and culture classes
Other Optional Activities
Scuba diving certificates
Buddhist meditation classes
Thai cooking classes
Island hopping adventures
Thai kick-boxing (Muay Thai) matches or courses
One-month gym memberships
Deep-sea fishing trips
If you have any questions concerning our TEFL training center in picturesque Phuket, please feel free to chat with us online by opening a chat line. If we are not available, please contact us.
Accommodation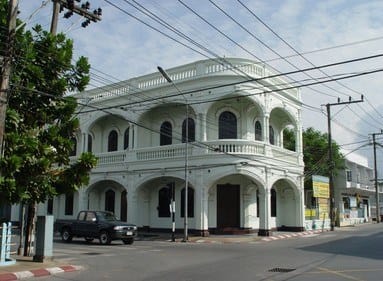 There are several accommodation options available for trainees taking our TEFL course in Phuket. All offer clean and comfortable rooms within easy reach of the training centre and have special monthly rates available. With a wide range of facilities and costs you are bound to find something to fit your tastes and budget. After confirming your place on the course by making the deposit payment, you will receive further information on the available options. If you need any help in making a booking or have any other questions please don't hesitate to contact us. Please feel free to make your own accommodation arrangements if you would prefer.
Wherever you choose to stay, we suggest that you try to arrive in Phuket no later than Friday, this way you will have time to get used to your new surroundings and rest before starting the course on Monday.