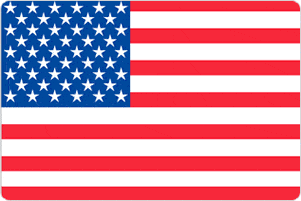 tefl international has chosen Boston as a training center location because of its historic and commercial importance in the usa today. Our high-quality cou.s.s are led by experienced professionals looking to recruit the best english teachers in the world. Conveniently located in the center of Boston, our training center is very close to all major attractions and public transportation.
When in Boston, be sure to explore all that the city has to offer, including the Freedom Trail, the New england Aquarium, the Museum of Fine Arts, the Boston Harbor, and the Faneuil Hall, only to name a few exciting sites. Fenway Park is the best destination for sport lovers who are looking to watch heated games. The u.s.Constitution Museum and the Museum of Science are among the best in the country and offer first-hand insight into American culture and history. You will have a great time taking your tefl/tesol course in Boston.
Apply now & get certified to teach english abroad!
The School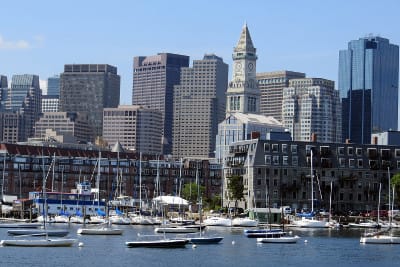 Boston is one of the most exciting and historic cities in the United States. Millions of tourists from across the globe visit Boston each year to explore its historic sites. However, Boston is also a large commercial center and also an important port in the region. Its prestigious schools make Boston one of the most popular choices for higher education. This is especially true for students wanting to enter Harvard or MIT. As you can see, Boston is the ideal location to start your career in English education. After your TEFL/TESOL course at our training center, you will have limitless opportunities to work in exciting locations around the world.
Professional teacher trainers lead all our courses at the TEFL/TESOL training center in Boston. They have worked as English teachers across the globe and provide in-depth feedback to all students. Moreover, the small class sizes of our TEFL/TESOL programs make it possible for our trainers to focus on every trainee's individual needs to maximize your results. The training center is modernly furnishes and equipped with all the necessities of a modern English teacher. This includes audio-visual and printing facilities, computers, wireless Internet and a resourceful library that helps you planning your lessons. The best part of the training are the teaching practice sessions, where you get to teach real ESL students in a real-life classroom setting at our training center. As you can see, you will be prepared in the best way possible for your career as an English language teacher abroad.
Accommodation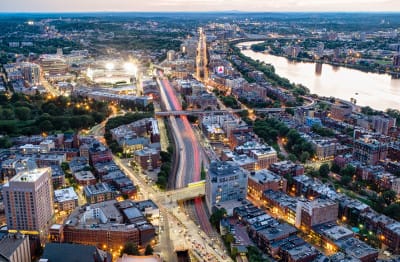 Besides the many historic landmarks, Boston also holds a variety of different exhibitions, concerts and exciting festivals year-round. That means, there are always tourists flocking to Boston. The amount of accommodation is abundant and you can easily find suitable housing for any budget at any time of the year. We highly recommend the Berkeley YMCA Residence to our trainees. This housing option features comfortable rooms at reasonable rates. Another housing option we like to suggest to our trainees is the Hillside Durant House. Here, you get to choose a comfortable double room and can take advantage of the hotel's complimentary Internet and laundry facilities. Both housing options are within close proximity of our training center. After successfully registering to our course in Boston, you will receive all the information on housing options available.
Course dates
2020
13 May 2020 - 17 May
8 July 2020 - 12 July
9 September 2020 - 13 September
11 November 2020 - 15 November
Course fees
The total price is divided into: deposit and balance.
The deposit may be paid via a) credit card b) Paypal c) wire transfer d) Western Union.
The balance of the course fee must be paid by cash, PayPal or bank transfer directly to the training center on the first day of the course.
Deposit
US$ 700
to be paid in advance
+
Balance
US$ 595
to be paid on arrival
Accomodation Fees
The accommodation fees are not part of the course price and you are free to choose whichever accommodation option you prefer.
You are not obliged to use the accommodation provided by the school and you are welcome to make your own accommodation arrangements. If you choose to use our accommodation, it should be paid for either by cash, PayPal or bank transfer directly to the school at the start of the course.
per night
US$ 69
(to be paid on arrival)
To be booked directly through Motel 6