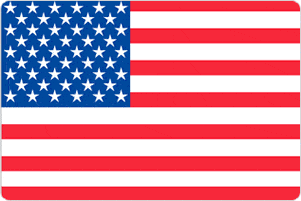 Known throughout the world for its influence on music, film, fashion, art, finance, education and, as the home of the United Nations, its importance in politics and diplomacy, the magnificent city of New York truly is a global city. Due to all its many influences, as well as its seemingly endless list of sights and attractions, New York is one of the world's most visited cities and one of the most popular destinations for completing a tefl/tesol training course.
Although the first European settlement in the area goes back around 400 years, it wasn't until the mid 19th century that New York City really started to boom. Driven by large numbers of immigrants that flooded in looking to escape famine in ireland and social unrest in mainland Europe, the population continued to grow into one of the largest and most ethnically diverse cities in the world. To this day New York City is still growing in diversity, with over a third of its population born outside of the usa and as many as 800 different languages spoken by its residents. Due to this wide ranging mix of cultures and traditions, it is no wonder that the city is so popular with visitors from all corners of the world.
The good news for any visitor to New York City is that there is an almost endless list of fascinating sights to see and interesting things to do. The city is home to some of the most recognizable architecture in the world, with Art Deco icons such as the Empire State Building and the Chrysler Building just two of the most famous skyscrapers. Other sights and experiences you won't want to miss include the Statue of Liberty, the hustle and bustle of Times Square and the calm of Central Park with its wide variety of attractions. Lovers of shopping are also well catered for as New York has become synonymous with all levels of retail, from high-end fashion houses to discount stores and street sellers. The performing arts are also well represented with hundreds of theaters and music venues spread around the city dedicated to every form of music, dance or drama you can imagine, including the 40 theaters that make up the world famous Broadway Theater District.
Whatever you like to do in your spare time, whether it's sightseeing, shopping or taking in a show, New York City has something for you. When you also add our top-quality facilities, dedicated trainers and great value for money, it is easy to see why our tefl/tesol course in New York City is one of our most popular.
Register now & get certified to teach english abroad!
The School
Our TEFL/TESOL training center in the extraordinary city of New York is the perfect option for anyone who wants to earn their certification in one of the world's truly great cities. Centrally located in Midtown Manhattan, our school is within easy reach of all the city's main attractions and perfectly situated for enjoying the fabulous entertainment and shopping to be found in the local area and beyond. Within walking distance you will find plenty of New York style pizza and deli shops, as well as the world famous Madison Square Garden.
Our New York City course is run in a genuine ESL school which means you will have the invaluable opportunity to practice your teaching skills with real language learners, all under the careful supervision of our professional trainers. The school has 14 classrooms that are comfortable and equipped with everything you will need to successfully complete the course. Our facilities include access to a photocopier, a useful resource library, a tea and coffee station and Wi-Fi throughout the building. Classes run year round and are normally held during the third week of every month.
Our courses are deliberately limited to a small amount of students to ensure that you receive all the individual support and assistance you need. The combination of personal attention, our great facilities, and our fantastic location right in the heart of New York City's main Koreatown district, all add up to make our TEFL/TESOL training center in the "Big Apple" hard to beat.
Accommodation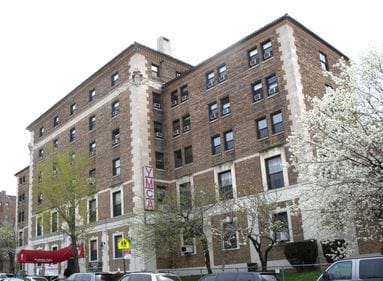 The vast city of New York unsurprisingly has more accommodation options than virtually any other city on the planet. You are free to make your own arrangements for your stay or you can choose from one of our two recommended options. Our first option is the YMCA guesthouse located just two blocks from the training center. This convenient and affordable option is superbly situated amongst a wide variety of cafés, restaurants and other local attractions. It also includes access to a swimming pool, fitness center, on-site cafeteria and free Wi-Fi. The guesthouse offers discounted rates to students who book their stay through the training center.
Our second recommended accommodation option is a range of apartment style rooms located just a few blocks from the school. This option features a choice of one or two bedroom apartments with a private bathroom and kitchenette for preparing your own meals. Each room also includes free Wi-Fi, daily housekeeping, laundry facilities and access to the fitness center. All bookings made through the training center are eligible for a special student rate. Further details of both options will be sent once you confirm your place on one of our courses.