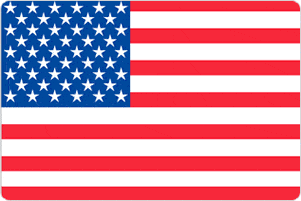 Known for its year-round warm climate, miles of beautiful beaches, numerous leisure activities and a laid back atmosphere, the city of san diego is a great choice of destination for completing a tefl/tesol training course. Located right on the Pacific Ocean and only a short step from the mexican border, California's second largest city is perfectly situated for enjoying everything that the region has to offer. San Diego is home to many man-made attractions such as amusement parks, water parks, a variety of museums and galleries, as well as some of the best known theaters and music venues in the whole state. The city and the surrounding area also offer plenty of natural attractions to enjoy such as a seemingly endless coastline, magnificent mountain ranges, lush valleys and large expanses of desert. When you also consider the opportunities on the water such as sunset cruises and whale watching trips, it is easy to see why the city of San Diego is a popular choice for taking a tefl/tesol training course.
Although it was actually the site of the first European settlement in California in 1769, San Diego lived in the shadow of its more illustrious neighbor Los Angeles for many years. However, with the arrival of the railroad in the late 19th century and the subsequent development of the city as one of the country's most important naval bases, San Diego gradually shook off its backwater image to become the thriving modern city that it is today.
The central attraction in the city is the famous Balboa Park which covers a vast area of over 1,100 acres and includes numerous and varied features that appeal to all ages. As well as countless gardens and miles of paths and walkways, the park is home to over a dozen museums, several theatres, the famous San Diego Zoo, numerous shops and restaurants, as well as a wide array of sports facilities such as tennis courts, a public swimming pool and golf courses.
Other attractions include the rejuvenated historic center known as the gaslamp quarter where you will find the hub of the city's nightlife including countless shops, bars and restaurants that cater to all tastes and budgets. This area also hosts many festivals throughout the year including the annual Mardi Gras carnival and various music based events. Away from the city center the local coastline offers some of the best beaches in the region, with all manner of watersports available, as well as several miles of boardwalk that are lined with shops, bars and restaurants.
Whether you are already in the area or are simply looking for an interesting destination to take a tefl/tesol course, this fantastic city is definitely worth considering. The combination of our high-quality facilities, dedicated and qualified trainers, as well as the wonderful climate and countless attractions on offer, makes our course in San Diego a consistently popular choice.
Register now & get certified to teach english abroad!
The School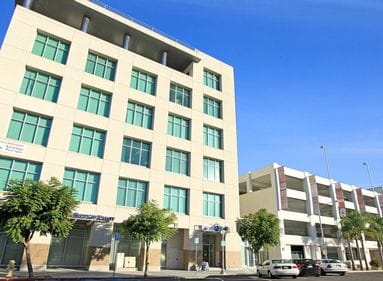 Our San Diego course is run in an actual ESL school which provides the perfect environment for learning the skills required to become a confident and productive teacher. The school has five spacious and comfortable classrooms that are well-equipped with everything you will need to successfully complete the course. You will also have access to photocopying facilities, a resource library and Wi-Fi internet throughout the building. For refreshments during the day we provide tea and coffee, as well as a small shop selling snacks and other items.
The training center is ideally located close to the downtown area, as well as the city's other main attractions including Balboa park with its many points of interest. The city has excellent transport networks including the San Diego Trolley system and other mainline train services that allow you to reach all parts of the city and the surrounding area with ease.
Our course in San Diego normally operates during the first week of each month from 5:30 p.m. to 10:30 p.m. Wednesday through Friday, and from 9:00 a.m. to 6:00 p.m. on Saturday and Sunday. Each course averages around 10 to 12 students which means you will always have plenty of individual attention from our dedicated and professional trainers. The fact that this course is held in a real ESL school means you will also be able to gain valuable classroom experience with genuine language learners.
Accommodation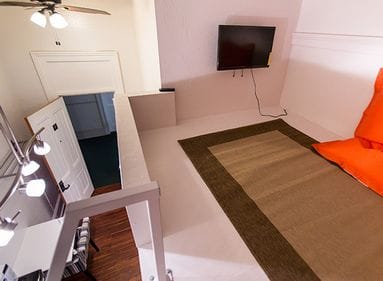 Our San Diego training center is happy to offer a choice of accommodation for your stay in the city. Only a couple of minutes walk from the school, we can recommend a convenient residence offering single, twin or shared rooms at very reasonable rates. Rooms include free Wi-Fi access, TV, mini-fridge and a microwave. There is also access to laundry facilities and a shared kitchen for preparing your own meals. We can also recommend another residence located slightly further from the school, right in the heart of Little Italy. This second option has similar facilities and is superbly situated amongst the sidewalk cafés, bars and restaurants of this very popular district.
Another option is a range of comfortable studio apartments located around 15 minutes on foot from the school. These self-contained units come equipped with all the facilities you could need including a kitchenette with refrigerator and microwave, cable TV, air-conditioning, free Wi-Fi, and access to a laundry room and fitness center. Once you have confirmed your place on our San Diego course we will send you further details of all these options, however, you are also free to make your own arrangements if you prefer.