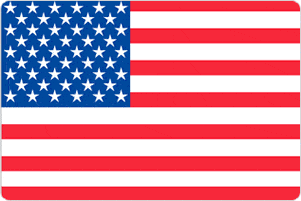 Come to Madison, Wisconsin, and join our in-class tefl/tesol training course. Named after former president James Madison, the city has always been a prosperous place. Not only is Madison famous for its commercial and educational influences, but also for its natural beauty. The city is surrounded by four lakes covering an area of over 15,000 acres. Native Americans from the Ho Chunk tribe called this "the sacred land" and settled here long before the first American settlers came to the area. Appreciating the natural resources they were given, the Ho Chunk referred to the land as Taychopera, meaning land of the four lakes. Still to this day, Lake Mendota, Lake Monona, Lake Kegonsa, and Lake Waubesa, are a big draw to visitors from far and wide. As you can see, Madison is truly a great place to start your tefl/tesol journey!
The University of Wisconsin is located in Madison and is a major reason for the city's rapid expansion. In 1848 the first settlement only numbered around 620 people, however, after the opening of the university, Madison quickly grew to over 6,800 people by 1854. Today, the University of Wisconsin is highly rated in the World University Rankings and it attracts students from all over the world. This is also a great advantage when training to be a certified tefl/tesol teacher, as the city has a long standing reputation for its high-quality education.
After classes and on weekends, you have the opportunity to spend quality time outdoors in the lakes area to recharge your batteries. Due to the abundance of nature here in Madison, the selection of leisure activities is limitless. Whether you enjoy fishing, swimming or kayaking, or taking in the local flora and fauna by exploring over 200 miles of hiking and biking trails, you will find that Madison is a true paradise. After you have enjoyed some time outdoors, be sure to also take advantage of the local cultural offerings. The Forward Theater Company always holds the best plays in town and the countless variety of museums and exhibition halls allow you to indulge in the fascinating history of the region.
Our training center is located in the center of Madison and offers all the facilities you will need during your training. Our experienced teacher trainers will work closely with you to ensure you reach your goal of becoming a confident and creative esl teacher. After completing the course, you will not only hold a valuable teaching certification, but also gain access to our post-course services. These include resume writing, job-hunting assistance and interview preparation. We aim to help every graduate find their dream job teaching english as a foreign language.
Apply now & get certified to teach english abroad!
The School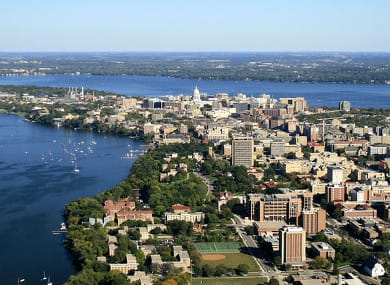 Surrounded by breathtaking natural landscapes, Madison is a true gem in the state of Wisconsin. Each year, thousands of local and international tourists come to Madison to indulge in its natural beauty and engage in a range of outdoor activities, including biking, hiking and kayaking. The city is also home to a number of exciting restaurants, pubs and bars offering local and international cuisine. When you come to Madison for your TEFL/TESOL course, you will not be disappointed.
Our training center is located close to major attractions, restaurants and shopping areas. The center itself is clean, spacious and modernly furnished offering all the necessary facilities you will need during your stay. Our trainers are always there for you and assist you in every way possible.
Our TEFL/TESOL classes only contain up to 10 trainees. This way, our trainers can provide each trainee with a large amount of individual attention, allowing you to rapidly develop your teaching skills. Before graduating, trainees will also have the opportunity to teach their own ESL classes during the third week of the course on Wednesday from 5:30 p.m. to 10:00 p.m. and Saturday from 9:30 a.m. to 5:00 p.m.
Accommodation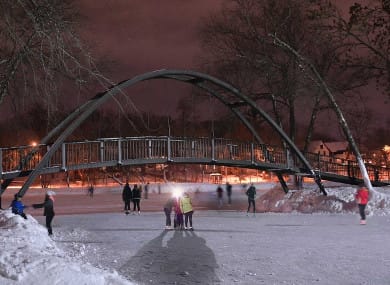 Come to Madison and indulge in the local selection of museums, exhibitions, entertainment and nature! Every year, many thousands of people flock here to engage in outdoor activities and to enjoy the many cultural delights of the city. Madison also has a great selection of comfortable and reasonably priced accommodation for you to choose from during your stay.
During your TEFL/TESOL course, you have a wide choice of clean and modernly furnished housing options. We recommend staying at either the Sheraton Madison Hotel, which offers free internet and parking, or the America Inn Lodge Madison West with free internet, breakfast and parking.
For any questions regarding these or any other housing option, please don't hesitate to contact us at any time. We will do all we can to help you find suitable housing close to our training center.